Roblox isn't just a game, but it's a virtual world where you can hang out with your friends and play millions of different experiences. You can even make your games or experiences and share them with other users. Roblox is available for Microsoft Windows, macOS, Xbox One, Android, Fire OS, and iOS. Linux isn't on the supported list yet.
However, we can play Roblox on smartphones and computers, but a tablet is probably the best option as it provides a bigger screen with portability. That's why we are looking for the best tablet to play Roblox .
Best Tablets to Play Roblox
There are few things that we should consider before purchasing a tablet for gaming. It will make our decision more effective.
So first thing first!
Display
It is one of the most crucial parts when choosing a tablet because we stare at it and interact with it all the time. A Full HD IPS display is the balanced option; it will provide adequate sharpness and color quality during gaming. This display would be great for watching movies as well.
Operating System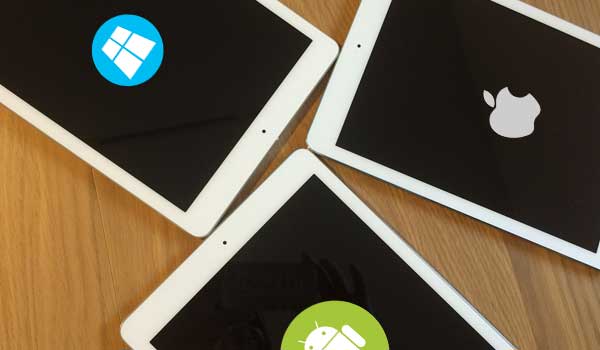 It mostly depends on your budget. If you can spend decent money on your tablet, you can go with iOS, which is exclusively available on Apple devices. As of the first quarter of 2021, there are around 2.22 million apps available on the iOS store. It is the second-largest number after Play Store. If you want to opt for Android, there is quite a flexibility. You can choose from tons of options starting from budget to premium. The highest number of app availability (3.48 million as of Q1 2021) is another plus point if you go with an Android device.
If you're willing to choose the FireOS which is also based on the Android platform you have to compromise because Amazon Appstore has less than 0.5 million apps. Additionally, there is no support for Google Apps such as Youtube, Gmail, Maps, Drive, and Docs. However, Amazon FireOS devices are comparatively cheaper.
Performance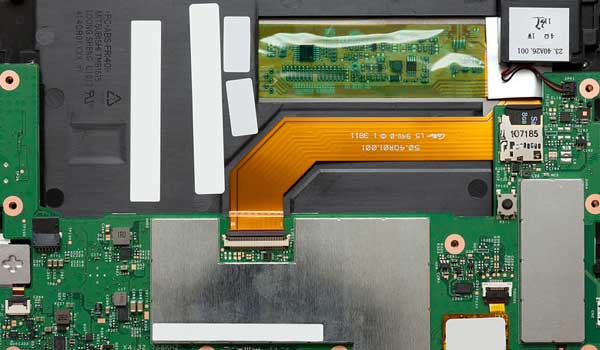 However, the Roblox doesn't require much powerful hardware configuration, but if you're looking for a gaming tablet; you should consider at least an octa-core processor backed with 2.0+ GHz clock speed. The 4GB of memory and 64GB storage is sufficient. You can also check if the storage capacity is expandable with a microSD card; it's a beneficial feature that can save a lot of money.
Sound
Usually, most gamers prefer a headphone; it's helpful for tablet battery life as well. However, if you often listen to songs without headphones on your tablet, you should pay attention to the sound quality as well. Some tablets offer dual or even quad-speaker setup to ensure higher audio quality.
Build Quality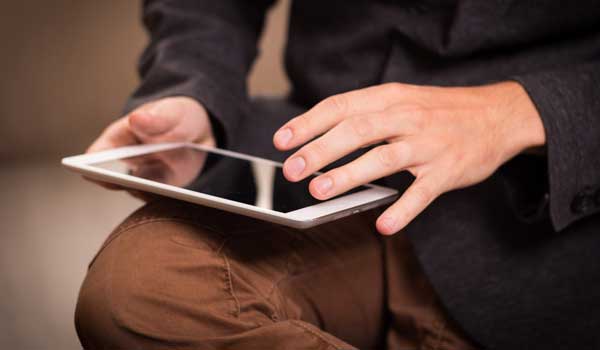 If you're purchasing a tablet for a child, we should keep the built quality in mind. Tablets with metal unibody are the best in terms of durability; however, they are a bit costly. Well, if you can't find an appropriate tablet, you can buy a child-proof case to secure your tablet.
Some Other Features
Here are some extra features that come in handy such as a fingerprint sensor which makes unlocking quicker. Nowadays, the most tablet comes with the latest USB Type-C port which can be inserted from either side, it's convenient. Moreover, you can also look for fast charging; it saves lots of time.
Some tablets come with a stylus that allows notes taking and drawing. It could be helpful for students.
Now, let's take a quick look at our recommendations to play Roblox.
BEST ROBLOX TABLETS AT A GLANCE
Wi-Fi
10.1-inch IPS (1280×800)
Octa-Core, 4 GB, 64 GB
Up to 7 hours
Android 10
Wi-Fi/Wi -Fi + Cellular
10.1-inch IPS 1920 x 1200
Unisoc Tiger T618, 6 GB, 128 GB
Up to 6 hours
Android 10
Wi -Fi / Wi -Fi + Cellular
10.1-inch IPS 1920 x 1200
Qualcomm Snapdragon 821, 4 GB, 32 GB
Up to 24 hours
Android 9
Samsung Galaxy Tab S6 Lite
Wi-Fi
10.4-inch TFT 2000 x 1200
Exynos 9611 Octa-core, 4 GB, 64/128 GB
Up to 12 hours
Android 10
Wi -Fi / Wi -Fi + Cellular
12.4-inch Super AMOLED 2800 x 1752
Qualcomm SDM865 Octa Core, 6/8 GB, 128/256/512 GB
Up to 14 hours
Android 10
Wi -Fi
11-inch. Liquid Retina 2388×1668
Apple M1 chip 8/16, GB 128 GB – 2TB
Up to 10 hours
iPadOS 15
Best Tablets for Playing Roblox – Recommendations

Cheapest Android Tablet to Play Roblox
Type: Wi-Fi
Weight: 17.28 Oz
Display: 10.1-inch IPS 1280 x 800
Cameras: 8MP, 5MP
Processor: Octa-Core
Memory: 4 GB
Storage: 64 GB (Expandable up to 128GB)
Battery: 48000 mAh, 7-8 hours
OS: Android 10
Price
MeBerry M7 could be the best bet if you don't want to spend more than 200$ on your gaming tablet. It's offering great features for its price, which isn't only ideal to play Roblox or other games, you can do more than that.
Design and Features
This 10.1inch tablet comes with an HD resolution, which is viable for playing games, watching movies, or taking notes. The picture quality isn't the most impressive but considering its meager price we shouldn't complain much. The best thing about this tablet is, it comes with a Bluetooth keyboard and capacitive stylus, which makes this tablet more useful. It's a very lightweight and slim tablet; therefore, you can carry it easily.
MeBerry tablet features dual stereo speakers that can deliver decent sound quality. Moreover, with the 8MP rear and 5MP front cameras, you can do video chat conveniently. The USB Type-C support is available.
Performance
However this tablet is quite cheap, but its performance is really surprising. It's backed with an octa-core processor, 4GB memory, and 64GB built-in storage capacity. The configuration is good enough to play RPG games such as Roblox. You can even take notes, stream videos, or draw on this tablet without any issue. The storage capacity is expandable with a microSD card up to 128GB.
Overall, for this price point, you won't disappoint for sure. It's a perfect package for light gaming and performing daily tasks.
Battery Life
This buddy accompanies an 8000mAh battery which can easily last 7-8 hours with a single charge, not bad for this cheaper price.
✓ PROS
Cheaper
Large display
Big battery capacity
Lightweight and portable
Bluetooth keyboard and stylus included
USB Type-C available
✗ CONS
Average display quality
Not ideal for heavy gaming

Another Considerable Tablet for Low Price
Type: Wi -Fi + Cellular
Weight: N/A
Display: 10.1-inch IPS 1920 x 1200
Cameras: 8MP, 5MP
Processor: Unisoc Tiger T618
Memory: 6 GB
Storage: 128 GB (Expandable)
Battery: 6000mAh
OS: Android 10
Price
TECLAST M40 tablet is another fantastic option for considering around 200 bucks. This device could be a far better choice if you can spend a bit more.
Design and Features
The TecLast M40 tablet comes with a full metal body and a 2.5D curved glass. The build quality is pretty decent and this tab looks premium too. It's a 4G enabled tablet that allows you to connect outside your home network. You can also put an SD card to extend storage if you use a single sim.
It has stereo speakers support, 5-Types of navigation including GPS, GLONASS, GALILEO, BDS with A-GPS internet assisted positioning system. Altogether, the accuracy is very higher.
The best thing, it's offering a 10.1-inch full HD IPS panel that provides a rich visual experience. The sharpness and color quality is really brilliant for this price.
Performance
As compared to the previous tablet, TecLast M40 is a bit costlier but it comes with an even more potent hardware configuration. It's packed with a Unisoc T618 processor, which is a budget range octa-core chip, it's ideal for light gaming, daily tasks, or even multitasking. Moreover, it's paired with 6GB memory and 128GB ROM which is pretty amazing.
It's offering Android 10 with gesture control, it's quite smooth and snappy. You can enjoy tons of games from Google Play Store.
Battery
TecLast is backed with a 6000mAh battery, on top of that it's a cellular tablet; therefore the backup might not be very interesting. Well, you can expect around 6 hours of battery life, which is slightly lower than competitors.
✓ PROS
Stunning full HD display
Highly accurate GPS system
Dual-band Wi-Fi
Good performance for the price
USB Type-C available
Premium build quality with full metal body and 2.5D glass

Best Budget Tablet for Roblox Gameplay
Type: Wi -Fi / Wi -Fi + Cellular
Weight: 17.57 Oz
Display: 10.1-inch IPS 1920 x 1200
Cameras: 8MP, 5MP
Processor: Qualcomm Snapdragon 821
Memory: 4 GB
Storage: 32 GB (Expandable up to 512GB)
Battery: 8200 mAh, up to 24 hours
OS: Android 9.0 Pie
Price
If you're not confident about the previous tablets, you can go with LG G Pad it's one of the most reputed brands. Surprisingly, this tablet will only cost you around 200 bucks and still offers many fantastic features. Let's find out what are we getting in this tablet?
Design and Features
LG G Pad is a slim and lightweight tablet backed with a narrow bezel; therefore it looks very elegant. It's coming with a Full HD 10.1-inch IPS panel the color accuracy and sharpness are impressive. Unlike previous tablets, it's offering a fingerprint sensor that comes in handy to unlock your tablet quickly. It's a Wi-Fi + LTE tablet; therefore you won't be disconnected even if you use your tablet outside your home network.
This tablet is perfect for gaming, video streaming, or video calling. It's backed with good-quality cameras that can provide decent-quality images.
Performance
This buddy is loaded with Qualcomm Snapdragon 821 chip along with 4GB memory, and 32GB storage capacity. The performance is just outstanding, you can play slightly potent games and switch between apps seamlessly.
Altogether, even if you're a bit aggressive user, this tablet could be a perfect companion to perform your daily tasks.
Battery
It's another plus point in this tablet as it's offering a whopping 8200mAh capacity battery which can easily last up to a whole day. On top of that, fast charging feature with USB Type-C support is icing on the cake.
LG G Pad is indeed the best tablet for Roblox if you're seeking a device under budget range. It has everything that you could ask for, such as rich display, robust performance, marathon battery life, modern design, fingerprint sensor, and fast charging.
✓ PROS
Portable and slim tablet
Come with LTE support
USB Type-C and fingerprint sensor available
Large battery with fast charging technology
Impressive display with full HD resolution
Faster performance
✗ CONS
Low storage capacity, however, it's expandable with a microSD card

Another Great Budget Tablet for Roblox
Type: Wi-Fi
Weight: 16.32 Oz
Display: 10.4-inch TFT 2000 x 1200
Cameras: 8MP, 5MP
Processor: Exynos 9611 Octa-core
Memory: 4 GB
Storage: 64/128 GB (Expandable up to 1TB)
Battery: Up to 12 hours
OS: Android 10
Price
Compared to previous tablets, Samsung Galaxy Tab S6 Lite is slightly expensive, but it comes with premium options. Let's find out what are those?
Design and Features
First of all, this premium-looking tablet comes with a metal body and lightweight design, which is perfect for carrying and provides solid durability. This tablet offers a 10.4-inch display with 2000 x 1200 pixels of resolution; the picture quality is brilliant. It comes with Dolby Atmos surround sound and stereo speakers; therefore, you can enjoy games, movies, or music without headphones.
Samsung Galaxy Tab S6 Lite is perfect for drawing and notes taking as it accompanies an S Pen. This Pen stylus can be attached magnetically to the tablet, and it's battery-free.
This buddy has 5MP front and 8MP read cameras; they are perfect for video chat or taking photos also support face unlock.
Performance
Samsung Galaxy Tab S6 Lite is backed with an Exynos 9611 processor, 4GB memory, and 64/128 GB storage capacity. This octa-processor paired with this hardware configuration can deliver snappy performance.
You can play games, draw, take notes, or stream videos without any hiccup. Additionally, the storage capacity is expandable up to 1TB with a microSD card. This tablet is perfect for study, gaming, drawing, entertainment, and much more; you can do whatever you want.
Battery
According to the manufacturer, the Samsung Galaxy S6 Lite tablet has 12 hours of backup capacity on video streaming, which is fantastic.
Overall, this tablet has everything you could ask for; it's one of the most versatile devices under budget.
✓ PROS
Brilliant quality display with vivid colors and sharpness
Durable and slim design with metal body
Premium sound quality
Face unlock with good camera quality
Powerful performance
Ideal for notes taking and drawing
it can be used as a workstation with Samsung Dex
It comes with S Pen
Comprehensive battery life
✗ CONS
Some bloatware exists, but they are uninstallable

Premium Android Tablet to Play Roblox
Type: Wi -Fi / Wi -Fi + Cellular
Weight: 20.48 Oz
Display: 12.4-inch Super AMOLED 2800 x 1752
Cameras: 13MP Ultrawide + 5MP, 8MP
Processor: Qualcomm SDM865 Octa Core (3.09+2.4G+1.8GHz)
Memory: 6/8 GB
Storage: 128/256/512 GB (Expandable up to 1TB)
Battery: 10090mAh
OS: Android 10.0
Price
SAMSUNG Galaxy Tab S7+ is the flagship model from the SAMSUNG Company. Undoubtedly it's quite an expensive device, but it's packed with the most powerful features too.
Design and Features
SAMSUNG Galaxy Tab S7+ tablet is offering a larger 12.4-inch display that has 2800 x 1752 (WQXGA+) pixels of resolution. It's a Super AMOLED panel with a 120Hz refresh rate; therefore, the contrast ratio, color accuracy, and sharpness are top-notch. You can do professional-level color-sensitive tasks on this machine without any hesitation.
Whether you're playing games or watching movies, its immersive picture quality will make you lost. It comes with an in-display fingerprint sensor that allows you to unlock faster. Just like SAMSUNG S7 it also supports Dolby Atmos and AKG sound with a quad-speaker system. It can deliver surround and rich sound quality.
There is no question about the build quality because it's made of a metal body that looks appealing and entrusts a longer life. The camera's quality is also fantastic. You can record up to 4K videos and take amazing photos. And yes, face unlocking is also there.
Galaxy Tab S7 Plus comes with an S Pen stylus that can deliver a natural drawing and note-taking experience. With the Samsung DeX mode, you can convert this tablet into a powerful pc.
Performance
This SAMSUNG flagship tablet is powered by an octa-core Qualcomm SDM865 processor which supports up to a 3.09GHz of clock rate. The 6/8 GB memory and 128/256/512 GB storage allow you to do whatever you want. Whether it's about multitasking, gaming, drawing, or video streaming; this buddy won't stop you.
It's packed with all the crucial sensors. It includes Accelerometer, Gyro, Geomagnetic, Fingerprint, Hall, RGB light sensors.
This tablet is capable of running powerful games easily; it's the most versatile and powerful machine out there. Whether you want to use this tablet for work, study, entertainment, or even gaming; it can play every role precisely.
Battery
In SAMSUNG Galaxy S7+, you're getting a bigger battery than the S7 model. With the 10090mAh capacity, it promises up to 14 hours of backup on video playback.
✓ PROS
Super AMOLED display with WQXGA+ resolution ensures the best picture quality
Top-notch performance
Outstanding battery life
Premium and robust metal body
In-display fingerprint sensor
Immersive sound quality
Lightweight and slim design
Impressive cameras
S Pen included
Available in four colors
PC-like experience with SAMSUNG DeX

Most Premium Tablet for Roblox Gameplay
Type: Wi -Fi / Wi -Fi + Cellular
Weight: 16.48 Oz
Display: 11-inch Liquid Retina, 2388×1668, 600 nits
Cameras: 12 MP Wide + 10MP Ultrawide, 12 MP Ultra Wide
Processor: Apple M1 chip
Memory: 8/16 GB
Storage: 128 GB – 2TB
Battery: Up to 10 hours
OS: iPadOS 15
Price
Apple iPad is the most expensive tablet even every product of this company is quite costly. However, their products undoubtedly offer cutting-edge technology and the highest reliability. The latest iPad Pro could be the best choice if you are looking for the most trusted and powerful tablet for your work and entertainment.
Design and Features
The latest iPad Pro features a stunning 11-inch Liquid Retina display which is capable to deliver life-like color accuracy and picture quality. It supports P3 wide color gamut, ProMotion (120Hz), and True Tone features along with 600-nits brightness. Just like every Apple device, the latest iPad is made of premium quality material that ensures a longer lifespan and utmost durability.
This amazing piece of technology offers the top-notch cameras that a tablet can ever offer. It comes with a 12MP front camera sensor that supports up to 122-degree FOV. It works with TrueDepth and can securely unlock your iPad. On the backside, it has 12MP +10MP Wide and Ultra Wide cameras. You can take professional-quality photos/videos and experience the richest video calling.
The sound quality is also drastically improved than its previous models, it comes with four speakers audio and supports Dolby Atmos. On top of that, with the five studio-quality microphones, it can record great sound.
You can choose either Wi-Fi or Wi-Fi + cellular model as per your requirements. The possibilities with an iPad are unlimited you can do whatever you want.
Performance
With the development of the latest Apple M1 chip, there is a revolutionary change in Apple's devices. The latest iPad Pro features an M1 chip, which is the fastest chip of its kind. You can build intricate AR models, and play top games at a higher refresh rate. Apple iPad is offering 8GB memory along with up to 512GB storage capacity. The 12.9-inch model comes with 16GB of memory and up to 2TB storage capacity.
Battery
With that robust performance and powerful features, the latest iPad Pro offers up to 10 hours of battery life which is remarkable. Even if you choose the Wi-Fi + Cellular models, it can still last up to 9 hours with a single charge on web surfing.
If you're looking for even a bigger display, more storage capacity, and large memory, you can go with the iPad Pro 12.9-inch model.
✓ PROS
The richest and sharpest Liquid Retina display with the highest color accuracy
Premium and durable build quality
Immersive sound quality
Fastest performance with the latest M1 chip
Fantastic camera quality and comes with secure Face ID unlock
Powerful latest Thunderbolt 4 port
Great battery life
Available in 12.9-inch more powerful model
Best Tablet for Roblox Gameplay
If you're looking for a tablet to play some light RPG games such as Roblox; you don't need to spend much. Out first four recommendations would be enough for you. We have listed two premium quality tablets as well; they are the most powerful and versatile devices that can be used for any task. I hope this post would be helpful. Thanks for reading, have a great day. 🙂
As an Amazon Associate I earn from qualifying purchases. Learn more.