If you play online video games and haven't heard about Fortnite yet, it would be a big surprise. Developed by the Epic Games, Fortnite is one of the best titles you can enjoy . It has obtained huge popularity, especially after the launch of its Battle Royale and Saves the World modes. The Fortnite Battle Royale is an overwhelming success.
It has gained more than 125 million players in less than a year which lead the company to a tremendous profit. The Fortnite Creative game mode is another option to play that is similar to Minecraft. Fortnite Save the World mode is only available on PC, Xbox, PlayStation4, and PlayStation 5, while Battle Royale and Creative modes are available for Nintendo, Android, Mac, and iOS as well.
Due to some Apple restrictions, Fortnite doesn't support all iPads and MacBooks but don't worry, we have only listed the compatible models for you. Before we talk about the best tablets to play Fortnite, there are few things that we should discuss.
Best Tablet for Fortnite – Buyer's Guide
The Fortnite game offers rich graphics and beautiful animations; therefore, it won't work well on low-end devices. If you want to enjoy this game on the max resolution, you might have to spend a bit more. What exactly are those requirements and what features we should keep in mind; let's talk about them one by one.
Operating System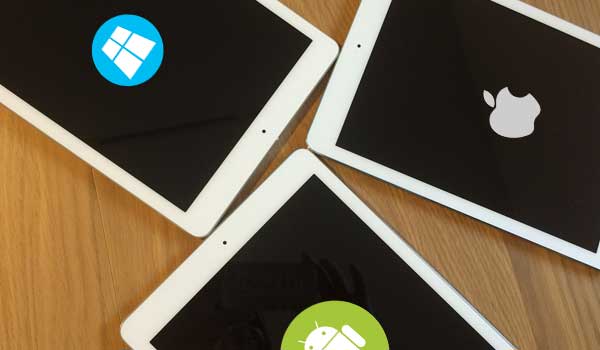 As we discussed above, Fortnite Save the World isn't available on Android and iOS. If you're looking for the best tablet for Fortnite, you can only play Battle Royale and Creative modes. But which tablets are compatible with those two modes?
As you might already know, Google and Apple have blocked Fortnite on the Play Store and Apple Store. However, you can still play the older 13.40 version of Fortnite Battle Royale/Creative from both stores.
For Android users, you can enjoy the latest version of Fortnite through Galaxy Store and Epic Games website, but you can't play the latest version of Fortnite on Apple's iOS.
Altogether, you can play the latest version of Fortnite on Android 8.0+ devices as long as it fulfills the hardware requirements that we will talk about in a while. For iOS users, even if you have the latest model of an iPad, you will be only able to play the Fortnite 13.40 version due to Apple's restrictions.
Hardware Requirements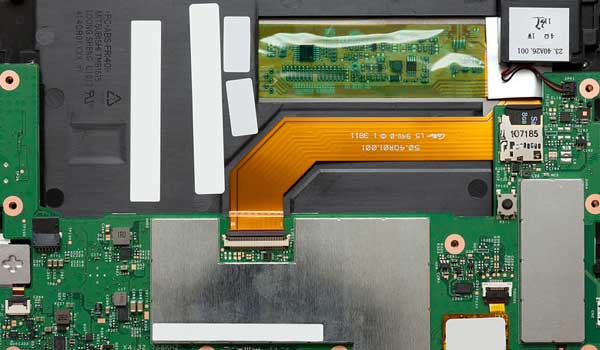 According to the official website of Epic Games, for Android;
Fortnite is compatible with an ARM64 processor with a minimum of 4GB of RAM. Moreover, Adreno 530 or higher, Mali-G71 MP20, Mali-G72 MP12, or higher GPU is required. The minimum Android version recommendation is 8.0 Oreo.
If we talk about the iOS:
Fortnite won't work on these devices: iPad Air, iPad Mini 2, 3; iPhone 5S, 6, 6 Plus; iPod Touch 6th Gen or lower.
If you want to enjoy 60 FPS on Fortnite with an iOS device, you need to opt for at least iPad Pro 2017. We will talk about it in more detail in the product reviews section.
Display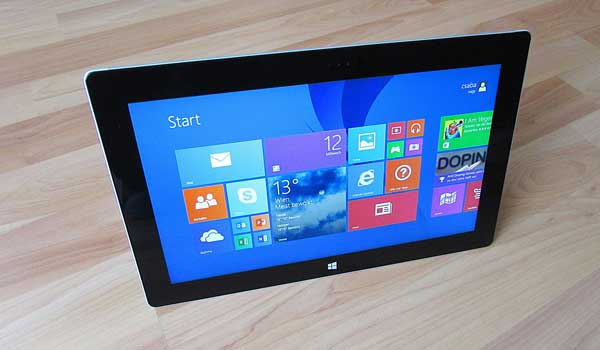 A display is one of the essential factors, especially for the gaming tablet. It's just not about the best viewing experience; it also affects overall gameplay if we talk about competitive games like Battle Royale. The display should support a higher refresh rate such as 60FPS. Apple iPad Pro comes with Pro Motion features (120Hz refresh rate) that allow you to enjoy gaming at higher FPS.
Battery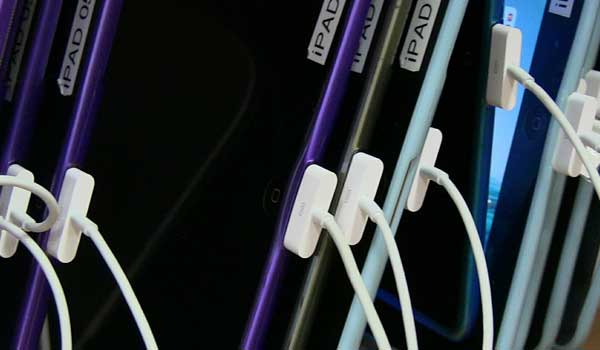 Who wants to charge a tablet amid gameplay; it's inconvenient too. Moreover, devices get overheated when we use them while charging. A tablet draws a higher battery during gameplay because the system is using the maximum resources; that's why you might not get the same backup as the manufacturers claim. Altogether, if a tablet can last more than 5 hours on rigorous gaming, it's impressive.
Well, these were some essential things that we should take into account when choosing the best tablet for Fortnite . Now let's have a look at our recommendations.
BEST TABLETS FOR FORTNITE AT A GLANCE
Wi -Fi / Wi -Fi + Cellular
10.1-inch IPS 1920 x 1200
Qualcomm Snapdragon 821, 4 GB, 32 GB
Up to 24 hours
Android 9
Wi-Fi
11.5-inch OLED 2560 x 1600
Qualcomm Snapdragon 730G Octa-core, 6 GB, 128 GB
Up to 15 hours
Android 10
Wi -Fi / Wi -Fi + Cellular
10.5-inch Super AMOLED 2560 x 1600
Qualcomm SDM855 , 8 GB, 256 GB
Up to 15 hours
Android 9.0
Wi -Fi / Wi -Fi + Cellular
12.4-inch Super AMOLED 2800 x 1752
Qualcomm SDM865 Octa Core, 6/8 GB, 128/256/512 GB
Up to 14 hours
Android 10
Wi -Fi / Wi -Fi + Cellular
10.9-inch IPS 2360×1640
A14 Bionic chip, 4 GB, 64/256 GB
Up to 10 hours
iPadOS 15
Wi -Fi
11-inch/12.9-inch. Liquid Retina
Apple M1 chip 8/16, GB 128 GB – 2TB
Up to 10 hours
iPadOS 15
Best Gaming Tablet to Run Fortnite Battle Royale – Recommendations

Cheapest Android Tablet to Play Fortnite
Type: Wi -Fi / Wi -Fi + Cellular
Weight: 17.57 Oz
Display: 10.1-inch IPS 1920 x 1200
Cameras: 8MP, 5MP
Processor: Qualcomm Snapdragon 821
Memory: 4 GB
Storage: 32 GB (Expandable up to 512GB)
Battery: 8200 mAh, up to 24 hours
OS: Android 9.0 Pie
Price
If you don't have a big budget, LG G Pad might be the perfect option to play Fortnite . This tablet is offering pretty great features for this lower price; let's check them out!
Design and Features
First of all, LG G Pad is a lightweight tablet with a slim form factor; therefore, it's convenient and easy to handle. This device is packed with a full HD 10.1-inch IPS panel that can provide a decent accuracy and color quality for gaming or movies. The best thing, it supports LTE along with Wi-Fi; therefore, you can enjoy your favorite shows and games wherever you want.
The camera quality is reasonable for the price; you can make good quality video calls. LG Pad 5 comes with a fingerprint sensor that enhances security and makes unlocking quicker.
Performance
This tablet beats all the minimum requirements to run Fortnite in the budget price. Undoubtedly, you can't run Fortnite on higher FPS, but on standard settings, it works pretty well. Under the hood, this buddy has a Snapdragon 821 chipset along with 4GB memory and 32GB storage capacity. The storage capacity is lower but you can extend it with a microSD card up to 512GB.
Battery
This budget tablet offers an 8200mAh battery which is fantastic for this price range. It can last more than 6 hours on gaming. Also, it features fast charging along with USB Type-C support for convenience.
Altogether, if you want to enjoy Battle Royale games without spending much, LG G Pad 5 could be a solid choice. It has a bit lower storage capacity than its competitors.
✓ PROS
Big display with impressive colors and sharpness
Reasonable performance in the budget range
it comes with a USB Type-C and fingerprint sensor
Larger capacity battery and fast charging support
Wi-Fi + LTE connectivity
✗ CONS
Lower storage capacity (expandable with micro SD card)

Another Fantastic Tablet to Run Fortnite
Type: Wi-Fi
Weight: 16.96 Oz
Display: 11.5-inch OLED, 2560 x 1600
Cameras: 13MP + 5MP, 8MP + 8MP
Processor: Qualcomm Snapdragon 730G Octa-core
Memory: 6 GB
Storage: 128 GB (Expandable up to 1TB)
Battery: 8400mAh up to 15 hours
OS: Android 10
Price
If you can spend around 500$ on your gaming tablet, Lenovo Tab P11 Pro is a considerable option. This premium quality tablet comes with many attractive features such as blur video calling, Dolby Atmos Sound, and NetFlix HD certification. Well, let's explore more, does this tablet worth its price?
Design and Features
Lenovo Tab P11 Pro tablet is made of an aluminum-alloy unibody frame and four-sided narrow bezels. It's an ultra-slim device that offers a contemporary design along with higher durability and a lightweight body. This tablet accompanies an OLED display with WQXGA (2560 x 1600) resolution. The picture quality and sharpness are just outstanding. Whether you play games or watch movies, it can deliver a satisfying experience. Its power button has a fingerprint sensor that provides secure unlocking quickly, also it's backed with face unlock.
This Lenovo Gaming tablet is packed with four JBL speakers and tuned with Dolby Atmos; therefore, it can deliver surround and immersive sound. As I said in the starting about the cameras, it supports blur video calling. It's equipped with dual 13MP + 5MP rear and dual 8MP + 8MP front cameras.
With the Bluetooth keyboard and Stylus, you can take full advantage of this tablet as a laptop. You can do work, drawing, study and much more.
Performance
This tablet features a Snapdragon 730G octa-core chip that has a built-in Adreno 618 GPU. The max CPU clock speed is 2.2 GHz. Moreover, this device comes with 6GB memory along with a 128GB storage capacity. You can play Fortnite on 30 FPS seamlessly without any interruption at all. Even you can play on 60FPS, but sometimes you might experience lagging.
If you want to play Fortnite on higher FPS, we have listed more powerful devices below, so please check them out. P11 Pro is a mid-range device which is offering pretty decent features for its price.
Battery
Lenovo P11 Pro comes with an 8400mAh powerful battery capacity, which lasts up to 15 hours on video playback. If we talk about gaming, you can expect more than 6 hours of backup, which is exceptional.
Altogether, Lenovo P11 Pro is one of the best mid-range gaming devices that offers a crisp display, longer battery life, powerful performance, durable metal body, and many other great features. For Fortnite gameplay, it might be a viable choice.
✓ PROS
Vibrant and sharp OLED display with 2560 x 1600 resolution
Whopping battery life
Amazing performance
Metal unibody with four-sided narrow bezels
Slim, lightweight, and durable
Premium quality sound
Great cameras with blue video calling
✗ CONS
Only supports Fortnite at 30FPS

Best Mid-Range Tablet for Fortnite Gameplay on 60 FPS
Type: Wi -Fi / Wi -Fi + Cellular
Weight: 14.72 Oz
Display: 10.5-inch Super AMOLED, 2560 x 1600
Cameras: 13MP + 5MP, 8MP
Processor: Qualcomm SDM855 (2.84GHz + 2.41GHz + 1.78GHz)
Memory: 8 GB
Storage: 256 GB (Expandable up to 512GB)
Battery: 7.040mAh, up to 15 hours
OS: Android 9.0
Price
Samsung Galaxy Tab S6 is probably the best option if you're seeking a gaming tablet in mid-range. You can play Fortnite on this tablet like a liquid, but it's not the fantastic thing about this buddy, read further to know more.
Design and Features
Samsung Galaxy Tab S6 is slightly smaller than Lenovo P11 Pro, and it's more lightweight. This portable tablet offers a 10.5-inch AMOLED display with 2560×1600 pixels of resolution, which can deliver exceptional visuals along with a remarkable contrast ratio. Galaxy S6 accompanies a keyboard with a built-in trackpad that can provide a laptop-like experience. Moreover, with the help of the latest Samsung S Pen, you can remotely take pictures, control movies, take notes, mark up documents, and much more. The best part, the S Pen can be attached to the tablet magnetically and charge, which is handy.
This Samsung tablet is equipped with an in-display fingerprint scanner that can make unlocking easier and quicker. The camera quality is also incredible; with the 13MP + 5MP rear and 8MP front sensor, you can capture amazing moments and do video calls. Samsung has added the four speakers system in this tab that can deliver loud and crisp audio quality.
Performance
This tablet is backed with a Qualcomm SDM855 octa-core processor, 8GB memory, and 256GB of storage capacity. This combination is lethal; you can play all popular gaming titles on higher settings, which is fantastic. If we talk about Fortnite, according to the Epic Games, this buddy officially supports 60FPS quality.
This tablet isn't just limited to gaming or watching movies; you can use it as a portable pc to perform your work or unleash your artist with its precise S Pen.
Battery
Yes, it's a very lightweight tablet compared to our previous recommendations, but it still offers up to 15 hours of battery life. It has a smaller 7040mAh capacity battery than the last tablet, but its efficient chipset and display consume less power.
Overall, Samsung Galaxy Tab S6 is probably the best option to play Fortnite. It's powerful enough to run heavy games smoothly and doesn't burn the bank account. It's large enough for satisfying gaming and won't draw your hand down even if you use it longer. Moreover, you can run it longer without the need to connect to the wall. However, if you're looking for even more powerful devices, you can check out our last two recommendations below.
✓ PROS
Exception quality AMOLED display with crisp and vivid visual
Robust performance
Ultra-slim 2-in-1 design
Rich sound quality and quad speakers
In-display fingerprint sensor
Great camera quality
Comprehensive battery life

Best Android Tablet to Run Fortnite
Type: Wi -Fi / Wi -Fi + Cellular
Weight: 20.48 Oz
Display: 12.4-inch Super AMOLED 2800 x 1752
Cameras: 13MP Ultrawide + 5MP, 8MP
Processor: Qualcomm SDM865 Octa Core (3.09+2.4G+1.8GHz)
Memory: 6/8 GB
Storage: 128/256/512 GB (Expandable up to 1TB)
Battery: 10090mAh
OS: Android 10.0
Price
SAMSUNG Galaxy Tab S7 and S7+ tablets are very expensive. However, if you're looking for an Android tablet with top-notch performance and features, it might be a solid deal. You can play Fortnite or other heavy games on this tablet with confidence.
Design and Features
SAMSUNG Galaxy Tab S7 and S7+ are slightly different than each other. S7+ model offers a 12.4-inch Super AMOLED display with 2800 x 1752 pixels of resolution along with HDR10+ that can deliver life-like color accuracy and contrast ratio. The S7 has only an 11.0-inch LTPS LCD panel with 2560 x 1600 resolution and DCI-P3 range. Undoubtedly the S7+ display is far better and more energy-efficient. Both models support a 120Hz refresh rate which is perfect for gaming. The S7+ is slightly bigger, so it's a bit heavy as well. It weighs 20.8 Oz while S7 has 17.6 Oz.
Both models are available with Wi-Fi and Wi-Fi + Cellular models; you can choose which suits you the best. If you use your tab outside the range of your home network, you can consider Cellular mode. With the included advanced S Pen, you can use these tablets for natural note-taking, marking PDFs, drawing, etc.
The Cameras performance on both models is outstanding. The Ultra-Wide and Wide-angle lenses let you can capture perfect pictures. It supports front and back conversion recording, AR Doodles, Night Hyperlapse, and many other features.
Samsung Tab S7 / S7+ comes with a quad-speaker system tuned by AKG and Dolby Atmos and can deliver surround audio. Both devices come with a fingerprint sensor, in S7+ it's available under the screen, while in S7 it's mounted on the side. You can use these tablets as a pc with Samsung Dex and Bluetooth keyboard.
Performance
Samsung S7 and S7+ offer a Qualcomm SDM865+ octa-core processor along with 6GB/8GB RAM, and 128GB/256GB/512GB; the performance is unmatched; it allows multitasking with minimal lag. You can enjoy Fortnite with 90FPS proudly; it's an all-rounder tablet for work, study, gaming, and entertainment.
You can expandable the storage capacity up to 1TB with a microSD card if you require more space. With the 5G models, you can play your favorite games anywhere; it ensures faster connectivity whether you're at home or outdoor.
Battery
Samsung Galaxy Tab S7 and S7+ both come with a 45W fast charging technology. The S7+ model has a 10090mAh battery, while S7 has 8000mAh power; both devices can last around 14-15 hours with a single charge on video playback.
If you have a decent budget and looking for the best Android tablet for gaming, Samsung Galaxy Tab S7 / S7+ could the best choice.
✓ PROS
Premium quality display with 120Hz refresh rate
Great battery life with fast charging
Robust performance with potent hardware configuration
Fingerprint sensor and Type-C port available
Comes with an advanced S Pen
Immersive sound quality
Outstanding cameras

Best iPad to Enjoy Fortnite on 60FPS
Type: Wi -Fi / Wi -Fi + Cellular
Weight: 16 – 17.6 Oz
Display: 10.9-inch IPS, 2360×1640
Cameras: 12 MP, 7 MP
Processor: A14 Bionic chip
Memory: 4 GB
Storage: 64/256 GB
Battery: Up to 10 hours
OS: iPadOS 15
Price
If you're looking for an Apple device to play games, you can consider the new iPad Air; it will cost you around 600$. You can also go with the iPad 2020 or iPad mini; they also support 60FPS, but this model offers even the latest features. Want to know what those features are, please read further.
Design and Features
Apple iPad Air is drastically improved than its previous model. The latest model comes with a better 10.9-inch Liquid Retina display that supports the 2360 x 1640 resolution. The design is completely changed; it features squared-off edges with an even and slimmer bezel. Moreover, it's available in different beautiful colors.
The best thing, the latest model comes with the USB Type-C port and is compatible with the 2nd Gen accessories such as Apple Pencil 2 and Magic Keyboard. The fingerprint sensor is embedded into the top button that provides secure unlocking with Touch ID. Whether we talk about the Rear Camera or front camera, both are better; it has a 12MP wide sensor along with a 7MP FaceTime HD camera. You can now record up to 4K videos and better slo-mo videos.
Performance
Apple iPad Air 4 offers the A14 Bionic chip paired with 4GB memory that entrusts enough power to run the Fortnite game at 60FPS conveniently. The Apple A14 Bionic chip is a hexacore processor based on 5 nm technology, and it's quite energy-efficient that can support a max 3.1GHz clock speed. As compared to the previous generation, it has 40% faster performance and 30% faster graphics.
Battery
The latest iPad Air is slimmer and lightweight, but it doesn't lack battery life, it promises up to 10 hours of backup.
If you're looking for an iPad to play Battle Royale and similar games, iPad Air is more than enough. You can use this tab for many purposes along with gaming.
✓ PROS
Premium build quality
Slim and skinnier bezel
Crisp and vivid Liquid Retina display
Robust performance
Impressive battery life
Highly secure
Great quality cameras
USB Type-C available
Compatible with 2nd Gen accessories
Type: Wi -Fi / Wi -Fi + Cellular
Weight: 16.48 Oz
Display: 11-inch Liquid Retina, 2388×1668, 600 nits
Cameras: 12 MP Wide + 10MP Ultrawide, 12 MP Ultra Wide
Processor: Apple M1 chip
Memory: 8/16 GB
Storage: 128 GB – 2TB
Battery: Up to 10 hours
OS: iPadOS 15
Price
Apple iPad Pro 11-inch and 12.9-inch models are very expensive. If you're an aggressive gamer, it is the best option. This beast can be used for video editing, gaming, drawing, study, note-taking, 3D modeling, and much more.
Design and Features
The latest iPad Pro came with tremendous improvement improvements compared to its previous generation. Its 12.9-inch Liquid Retina display is revamped with a 2D mini LED-backlit technology that offers a better contrast ratio, brightness, and refresh rate.
If we talk about the camera quality, the rear sensors are almost the same, but the front sensor has significant improvement. It comes with a 12MP front camera with an f/2.4 aperture that supports 2x optical zoom, and Smart HDR 3 for photos.
The latest iPad Pro is now 5G capable and supports Thunderbolt / USB 4. You can enjoy blazing-fast connection whether you're on Wi-Fi or a cellular network.
Performance
It is the main area where the 5th Gen iPad shows some tremendous changes. The latest M1 chip has changed the definition of a tablet; it's more like a powerful computer system packed in a slim body. It offers 50% faster CPU performance and 40% faster graphics power than its previous model. You can now play high-end games with console-quality graphics at a high frame rate, build intricate AR models, and more. Moreover, now iPad Pro is available up to 2TB, it's just mind-blowing.
Battery
The battery life is almost the same as the previous generation despite having that potent hardware. It can last up to 10 hours, while its Cellular model offers a 1 hour less backup.
Whether you need a tablet for your intricate work, study, gaming, or entertainment, the 5th Gen iPad Pro is the ultimate choice.
✓ PROS
The best quality display
Paramount performance
The most secure and trustworthy tablet
It comes with Thunderbolt / USB 4 support
5G and Wi-Fi
Fantastic Cameras with TrueDepth Face ID unlock
Available up to 2TB
Amazing sound quality
A whole day battery life
Superb sound with Dolby Atmos and Four speakers
Best Tablets to Run Fortnite
As an Amazon Associate I earn from qualifying purchases. Learn more.