Connecting a keyboard to your Samsung tablet is a great addition to the tablet's functions. A QWERTY keyboard improves the usability of your tablet. There are several options out there that are compatible with the latest versions of Samsung tablets, but the most common options are Bluetooth and wired keyboards.
Wireless keyboards are light, portable, and do not need cables to work with a tablet. Although they are effective on short distances, Bluetooth keyboards are easy to use and can be paired to your tablet with ease.
Wired keyboards, on the other hand, are more stable in terms of connection and are usually compatible once you have the right cords to connect the two devices. Also, they do not need to be charged, since they get power from the tablet itself.
This guide will show you how to connect your wireless or wired keyboard to your Samsung tablet. Both processes are easy and will only take a few minutes if your tablet is compatible with either keyboard type.
Connect Wired Keyboard via USB OTG
You can connect your USB keyboard to your Samsung tablet or any Android device via a USB On-The-Go (OTG) adapter, given that your Samsung device supports accessories that are connected using USB-OTG.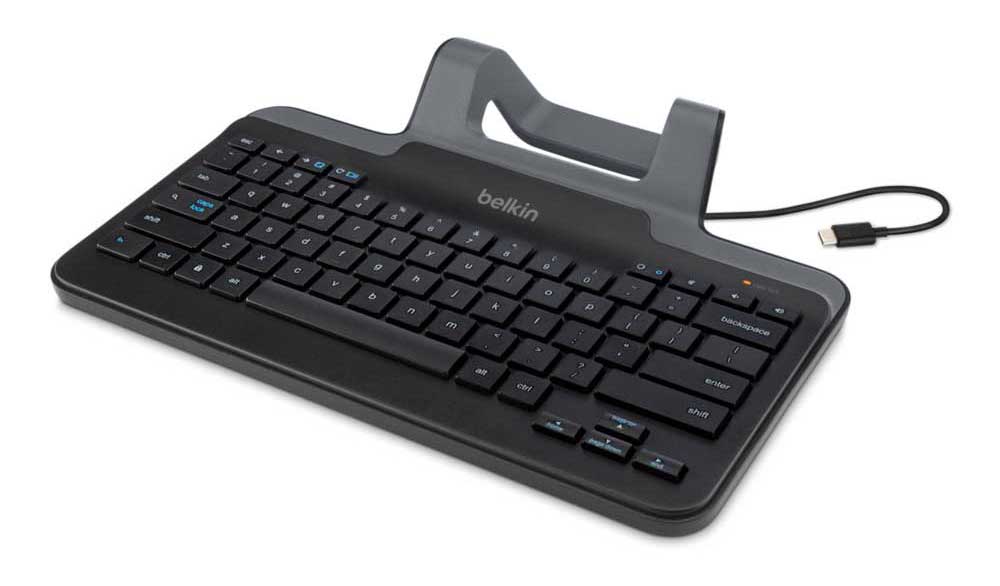 Depending on the USB type supported by your Samsung tablet, you should be able to connect your keyboard easily. Most Samsung Tablets now support USB-OTG Type C, which means data is transferred faster than other USB types.
OTG adapters are also affordable and will last a long time as long as it is properly taken care of. To connect a USB keyboard to your Samsung tablet using USB-OTG, do the following:
Connect the keyboard's USB cable to the USB-OTG.
Plug the other end of the USB-OTG into your device.
It should connect instantly and is the default keyboard once you open any app.
With an actual keyboard connected, you can use different keyboard shortcuts such as CTRL+A (selects all text), CTRL+Z (undo), arrow keys, to name a few. It also enables you to have a wider area for typing, compared to a default on-screen keyboard.
Connect Wireless Keyboard via Bluetooth
A wireless keyboard works without wired connections to your Samsung tablet or other devices. Instead, it uses Bluetooth technology to connect to other portable devices.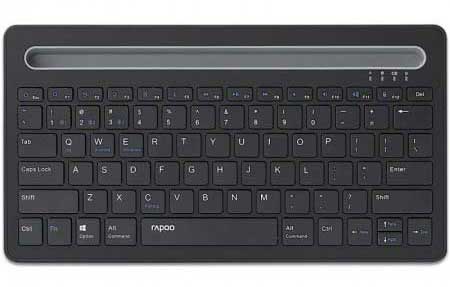 Conventional wireless keyboards connect through the 2.4 GHz frequency, which means they can sustain a connection up to 30 feet away from the device. They are generally less expensive than wired keyboards.
Most Samsung devices are compatible with any Bluetooth device. You will only need to pair the two devices properly to secure a great connection. To connect a Bluetooth keyboard to your Samsung tablet, do the following:
Turn your wireless keyboard On.
Put the keyboard on Discovery or Connection mode if it is necessary. Other devices are put into discovery mode by holding the power button for a few seconds. It enables the keyboard device to be discoverable to your tablet.
On your tablet, go to Settings.
Tap Bluetooth and toggle it to On.
Select Scan for devices.
Find and tap the name of the wireless keyboard to pair.
If prompted, enter a pairing code. Typically it is 0000.
Your wireless keyboard is now connected to your tablet.
Now you can type text using the wireless keyboard. It is a great tool if you are traveling or in a hurry, as you will only need to connect your keyboard via Bluetooth. Remember that most wireless keyboards need to be charged using a USB charger.
Pros and Cons of Wireless Keyboards
In our society today, people prefer portable devices that can be used in any situation. A wireless keyboard also adds functionality that an on-screen keyboard cannot provide. I will go over some of the pros and cons of acquiring a wireless keyboard.
Pros of Wireless Keyboards
Portability – A wireless keyboard does not need cords to connect to your tablet. Due to its Bluetooth connection, you can use it in any situation without a complicated setup. You can also lend it to your co-workers if they want to type their idea themselves.
The same thing also applies to frequent travelers and students. You will not need to stress over any lost cables as you will not need any. It is also lightweight and comes in unique designs.
Reduced Wires – A selling point of wireless keyboards is a wire-free setup. For desktop computers, this means that you can have more desk space compared to a wired keyboard. This keyboard is also fit for minimalist users; those who want a clean, slick look on their computer setup.
Make room for other devices – When you are looking forward to connecting several accessories to your tablet, a Bluetooth keyboard will be a good choice. It means that you can connect other devices to the ports on your tablet.
Good Ergonomics – A wire-free setup means that you can place your keyboard in a comfortable position. You must align your keyboard to the center of your body to focus on tasks. It also applies to your wrists; improper placement of the keyboard can lead to injuries and strains to your wrist.
Cons of Wireless Keyboards
Despite all the pros mentioned above, some users have also expressed their regrets about settling with a wireless keyboard.
Here are some of the reasons why users do not like wireless keyboards.
Poor performance over time – While keyboards are at their best when newly bought, wireless keyboards tend to show issues earlier than wired keyboards. It is due to several reasons, mostly due to its reliance on Bluetooth connections.
Slow response time – Some wireless keyboards respond slower than wired keyboards due to connection issues. Professionals and editors also prefer wired keyboards because they are more consistent and durable.
Battery problems – A wireless keyboard has a rechargeable battery to back up its power. Due to wear and tear, however, one of the most common issues of wireless devices, in general, is battery-related. It may mean that the device overheats or gets drained quickly.
Higher cost – High-end wireless keyboards usually cost more than wired ones. Although there are budget-friendly ones, they typically are of low quality and will not last long compared to wired keyboards at the same price.
Durability – Due to their minimalist design, wireless keyboards are usually fragile and should be taken care of delicately. Compared to a wired keyboard, they also have a shorter life span.
Security – Because it is a Bluetooth device, it can also be compromised or hacked by intruders. It will mostly apply to companies that communicate confidential information. Also, in public places, some hackers can cause interference problems to attempt to steal information.
Final Thoughts
In our digital world today, technologies are constantly being introduced to devices—one of them is the benefits of having a keyboard with modern tablets. Most Samsung tablets nowadays have no problems connecting to keyboards as long as it is compatible.
Wireless keyboards are the trend on tablets and other devices in general. However, it has some disadvantages that you must know. Hopefully, this guide will help you connect wired and wireless keyboards on your tablet.
References:
https://propairing.com/buying-wireless-keyboard/
https://www.tablet2cases.com/blogs/cases/117798789-how-to-connect-bluetooth-keyboard-to-tablet-smartphone
https://www.hongkiat.com/blog/connecting-desktop-keyboard-to-android/
https://www.techwalla.com/articles/how-to-switch-an-apple-wireless-keyboard-to-discoverable-mode
https://www.samsung.com/us/support/answer/ANS00076894/
As an Amazon Associate I earn from qualifying purchases. Learn more.