Not to mention, RCA also has tablets that run the Windows OS. It is suitable for those who use their tablets for work and study. All office applications in the Microsoft Office Suite are available, including other productivity apps in the Windows Store.
After a while, however, RCA tablets perform poorly due to age or other memory issues. This leads to lags, slow response time, crashing, and others; a factory reset is an obvious choice. In this guide, I will show you how you can factory reset your RCA tablet.
Before You Begin
Minor problems, such as glitches, a frozen screen, and others, will not necessarily mean that you need to factory reset your RCA tablet. What you can do is first reboot your tablet and see if the problem persists.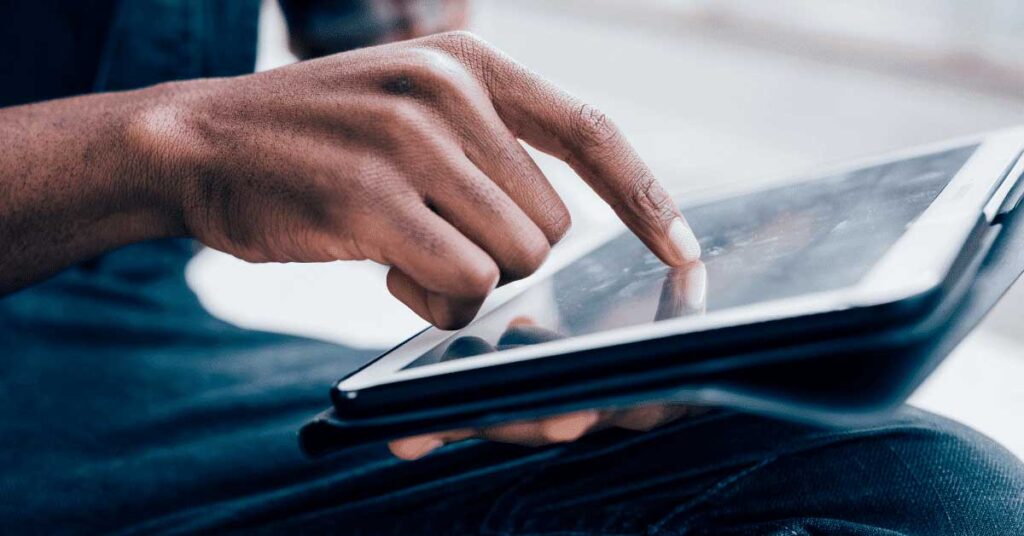 You can also reset your device using the deep button at the back of your tablet. Do this by inserting a small pin and holding it for a while—this will reset the tablet. But, if you are experiencing problems like:
Forgot your password;
Problem launching most applications;
Slow response time;
The tablet starts too slow once you turn it on;
Memory problems;
Another issue that cannot be fixed with a restart;
Then, you will need to do a factory reset on your RCA tablet. Here is how you can do it.
Factory Reset your RCA Tablet via Settings
If you can open your tablet and can navigate to basic apps like Settings, then this method is suited for you. It will put all settings to default and would emulate an experience similar to a newly-bought tablet. It is necessary to charge your device first for a smooth reset process.
It will, however, delete all internal data, like accounts, apps, media, and other user data.
Tip: Before you start, create a backup for your data. This includes photos, videos, important documents, and other files. It also needs to be accessible once the factory reset is finished.
Here's how you can factory reset your Android RCA tablet via settings:
From your home screen, open Settings.
Find and tap Backup and Reset. Alternatively, go to the Privacy menu in the Settings app.
Once you open, tap Factory data reset. After you tap, you will see a warning message.
If your device is ready, tap Reset Tablet.
Tap Erase Everything to confirm.
The tablet will now restart automatically. If it does not, you will need to reboot manually.
On a Windows tablet, follow these steps:
Go to Settings.
Tap Update & Security.
Select Recovery. Then, tap Reset your PC.
You can either select Just remove my files or Fully clean the drive.
Once you select an option, the factory reset process will immediately start. Take note that your device may restart several times in this step.
After it is done, the tablet will perform better and will solve lag or crashing issues.
It is also essential to update your device by going to Settings > Update & Security > Windows Update. It will download all the latest software and app updates.
After the process is done, you can now use your tablet smoothly. All preset wallpapers, device sounds, and other settings are now all on default. You can also upload the backups of your data—either by cloud storage or via USB cable if you stored it on your computer.
Factory Reset your RCA Tablet While Turned Off
This process is suitable if you cannot unlock or open your tablet. Chances are you have forgotten your tablet's password or PIN. Unlike the method earlier, the steps for Windows tablets are different from RCA tablets running Android OS.
Factory Reset a Windows RCA Tablet
An external keyboard will be essential in this method. Fortunately, most RCA Windows tablets come with a keyboard. Proceed to these steps to factory reset your Windows tablet:
Turn off the device first.
Then, turn it on. Once it boots up, press both the fn + F9 keys on your keyboard. A Please Wait message will appear on your tablet screen.
From the options, tap Troubleshoot. Next, tap Reset your PC.
You will now be asked to choose between Keep my files or Remove everything.
Keep my files – removes apps and settings, but will keep your files.
Remove everything – removes all of your files, apps, and settings.
Once you have picked a choice, it will instantly proceed to reset your device.
This process will take up to an hour, depending on the size of data, settings, apps, etc. therefore, it is necessary to have enough power. The tablet may also restart several times, so keep your tablet on throughout the factory reset process.
Once it is done, you can now use your tablet in its factory settings. Also, remember to run Windows Update when you turn it on for the first time. It will download any necessary software and application updates.
Factory Reset an Android RCA Tablet
Doing a factory reset on Android is different from a Windows tablet. Here is how you can do it:
Turn off your tablet.
Press the Power and Volume Up buttons simultaneously and hold them for a while until it boots to Recovery mode.
Tip: Alternatively, after pressing both buttons simultaneously, you can hold the Volume Up button and press the Power button a few times.
You will now see a few options on how to recover your Android tablet. You cannot use your touch screen function in this step; instead, use the Volume Up or Down buttons and press the Power button to select an option.
Navigate to wipe data/factory reset and press the Power button.
Next, use the Volume down button and choose Yes – – delete all user data. Press the power button once more to confirm.
The data wipe process will start immediately.
Once finished, select the reboot system now option and press the power key. It will reboot your tablet using the factory settings.
Once turned on, you can now use your tablet with a relatively fast response and lots of free internal storage.
You can now also reupload your backup data and sync all user accounts. You can also download the necessary applications via the Play Store.
Final Thoughts
Your RCA tablet may have a downgrade in performance due to several reasons. If you cannot solve it by simple troubleshooting, it is necessary to consider a factory reset. It might wipe your data, but you can make things easier by creating a backup.
If your device is locked however and you cannot remember any passwords or PIN codes, a factory reset is maybe the best for this situation. Not only will you unlock your device, but you can also have an improved device in terms of performance.
Hence, this guide will be helpful for both Android and Windows RCA tablets. The listed steps above will guide you throughout the factory reset process.
References:
As an Amazon Associate I earn from qualifying purchases. Learn more.