Just like a computer's main hardware components such as processor, graphics, memory, and storage that affect the overall performance, a tablet isn't different. We can rate a tablet's performance with benchmark tools and compare it with its competitors.
These benchmarking apps rate a tablet's predominant hardware components and give it a score. It helps us to understand why the device is getting slower and what is causing this issue. In this post, we will discuss how to test tablet performance with different benchmarking apps.
How to Test a Tablet Performance
There are innumerable benchmarking apps available, and you can't trust each of them because they aren't accurate. In this post, we have compiled the top-rated and reliable benchmarking tools that will give you precise results. Some of the apps support cross-platform, but some apps are only available only for Android or iOS.
Best Benchmarking Tools for Tablets

1. Antutu Benchmark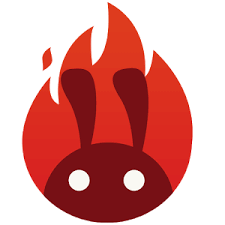 Supported Platform: Android, iOS, Windows, and Ubuntu
Antutu benchmark is probably the most popular app which is available for Windows, Android, iOS, and Ubuntu as well.
It's a Chinese app that allows measuring your device performance efficiently and helps you to understand why your device is getting slower. This app offers several features such as 3D graphics rendering and detailed CPU performance.
The UI of this app is simple and clean, which makes usage straightforward. However, this app isn't available on the Play Store; therefore, you have to install it directly from their official website.
2. Geekbench 5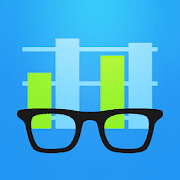 Supported Platform: Android, iOS, macOS, Windows, and Linux
Geekbench 5 is the most popular and free benchmarking app available on the Play Store. This app offers all the required features that help you to understand your device's performance.
This app offers regular updates whenever new devices get released. With the single and multi-core CPU performance and latest Vulkan Compute test, it provides nearly 100% accurate CPU performance. You can share your device results and also compare them with other devices.
The UI of this benchmarking app is minimalistic, and anyone can use it. This app is available for Android, iOS, macOS, Windows, and Linux that makes it most versatile. There is a downside of this app, its benchmarking process takes a bit much longer time.
3. GFXBench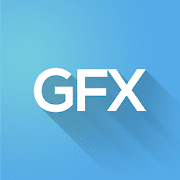 Supported Platform: Android, iOS, macOS, and Windows
GFXBench app is available for Android, iOS, macOS, and Windows. It's an open-source benchmarking apps, and it's available on the Play Store too.
This app is packed with the best quality tools to analyze the graphics capability of your tablet. Moreover, you can compare it with other devices. It works by stressing your device hardware with numerous rendering APIs. It offers OpenGl, Vulcan both tests. With the Aztec Ruins render, which comprises motion blur, dynamic illumination, HD tone mapping, and SSAO, it ensures more comprehensive testing.
Additionally, you can check the battery performance and stability with the GFXBench.
The app is easy to use and available in multiple languages. With the GFXBench, you can test your device performance, stability, and power consumption ratio to understand what is wrong with your device.
4. Disk Speed / Performance Test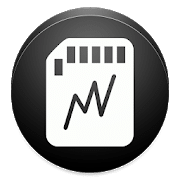 Supported Platform: Android
Dedicated app for testing the performance of your tablet's storage, Disk Speed / Performance Test is one of the lightweight, easy-to-use, and free apps.
This app can also check any additional storage devices such as microSD cards and OTG based storage along with internal storage. You don't need any prior knowledge to use this app, and it's straightforward. However, some users may not find its UI much captivating.
This app offers several advanced features such as custom paths, manual benchmarking methods and provides error-free results. It simply shows the reading and writing speed for better understanding.
If you want to test the storage performance, Disk Speed / Performance Test might be the best choice.
5. 3DMark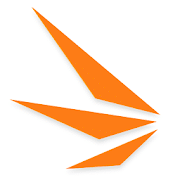 Supported Platform: Android, iOS, and Windows
3DMark gamer benchmark tool is developed by UL LLC, which is helpful to examine the performance of 3D graphics rendering and CPU workload of Android, iOS, and Windows devices. The app comes with a basic and simple design and can be used by anyone.
Along with the performance score, this app shows the complete hardware configuration of a
smartphone or tablet. It's a helpful tool before purchasing a device that gives you an idea of what you can expect from a particular model.
If we talk about Android or iOS, this app is free and gives you a plethora of information with just a click. If you want to test your PC performance with its full-featured version, you have to purchase it.
Altogether, if you want to examine a tablet or smartphone for gaming performance, this tool could be super helpful.
6. PCMark for Android Benchmark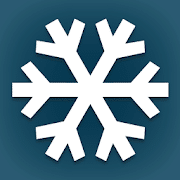 Supported Platform: Android
It's another fantastic benchmark tool from UL LLC specially made for Android smartphones and tablets. This app has a comprehensive database that includes all the latest Android device information such as CPU, GPU, and SoC details.
The best thing is you don't need separate disk testing tools because it gets it covered. This app can test your device's raw performance with its rigorous testing methods. You can download your favorite testing method as you need after installing the app.
Along with system performance, PCMark also tests battery health and consumption with various methods.
Best Rated Benchmarking Tools for Tablets
As an Amazon Associate I earn from qualifying purchases. Learn more.