Apple's iOS and macOS are considered one of the more secure, reliable, and easy-to-use operating systems. With every new update, Apple makes things more accessible to users. For, instance FaceTime, a video calling app specially designed for Apple's devices offers top-quality features with a simple and effective interface.
However, earlier people with non-Apple devices weren't able to use FaceTime, but Apple has recently announced that you don't need an iPhone or MacBook to hop on FaceTime. Now it's possible to connect with FaceTime on Android and Windows, but it has some limitations that we will discuss in a while.
In this post, we will discuss the best tablets for FaceTime also will talk about how to make calls between Apple and non-Apple devices with FaceTime.
Best Tablet for FaceTime Video Calling
The most important thing first, if you want to make a video call from an Android or Windows it's not possible, you can only join the call via a link shared by a FaceTime user.
It means, technically you can use an Android or Windows tablet for receiving FaceTime calls. However, if we talk about the other video conferencing apps such as Skype or Zoom they are compatible with multiple platforms.
Well, whether you're going to use your tablet for FaceTime or other video calling platforms the basic hardware requirements are the same that we should keep in mind. So let's discuss it one by one.
Camera
Of course, the camera is undoubtedly the main requirement for quality video calls, especially if we talk about the front sensor. You should choose a camera with a larger aperture size or lower f/stop value. It's also responsible for the bokeh effect, you should go with at least f/2.8 aperture size.
Also, you should consider the sensor size, a large sensor allows more light to enter and provides good performance even in low light conditions.
Sometimes, if you require to do video calls in the dark place, a tablet with a front flash could be super helpful. I don't know why, only a handful of devices offers it. However, there is a trick, you can use blank white browser windows.
Sound
Sound is the second factor that affects the video calling experience, and it depends on microphones and speakers. Tablet with higher quality mic and speakers allows you to do quality video calling without headphones. We have written a separate guide for the best tablet with great sound quality, you can also check it out. Well, let's move on to the next point.
Display
If you want to see the second person properly during a video call, your tablet's display should be good. Shoot for at least a full HD tablet; it also provides a great experience when watching movies or playing games.
The brightness level is another consideration if you use your tablet outside often. More than 400 nits of brightness are viable for outdoor even in sunlight.
Connectivity
If you're out of your home Wi-Fi network and still want to make a video call or need to access the internet; you'll need a tablet with cellular connectivity. However, it will add an extra bill to your pocket. For HD video calling your internet connection should be strong.
How to make a FaceTime call to an Android or Windows device.
Important points you should know for using a video call on Windows or Android.
• You don't need an Apple account to join the video call.
• You can only join FaceTime calls if you're using an Android or Windows device. Therefore creating a joining link is impossible.
• If you join the video call from other platforms, only basic controls are available such as the camera on/off, and mute/unmute.
• The Apple device should be updated to the latest iOS 15 to use this feature.
The process to create a FaceTime joining link on an Apple device.
Open your FaceTime app and click on the 'Create Link' option.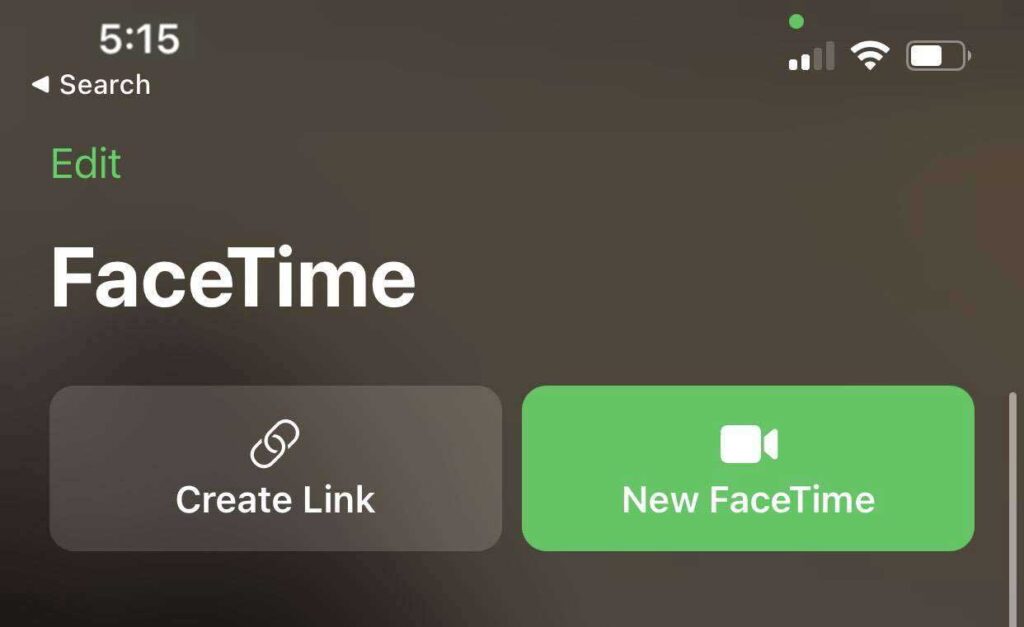 A new screen slid from bottom to top will show you FaceTime Link and sharing options. You can also manually copy the link and share it as you want.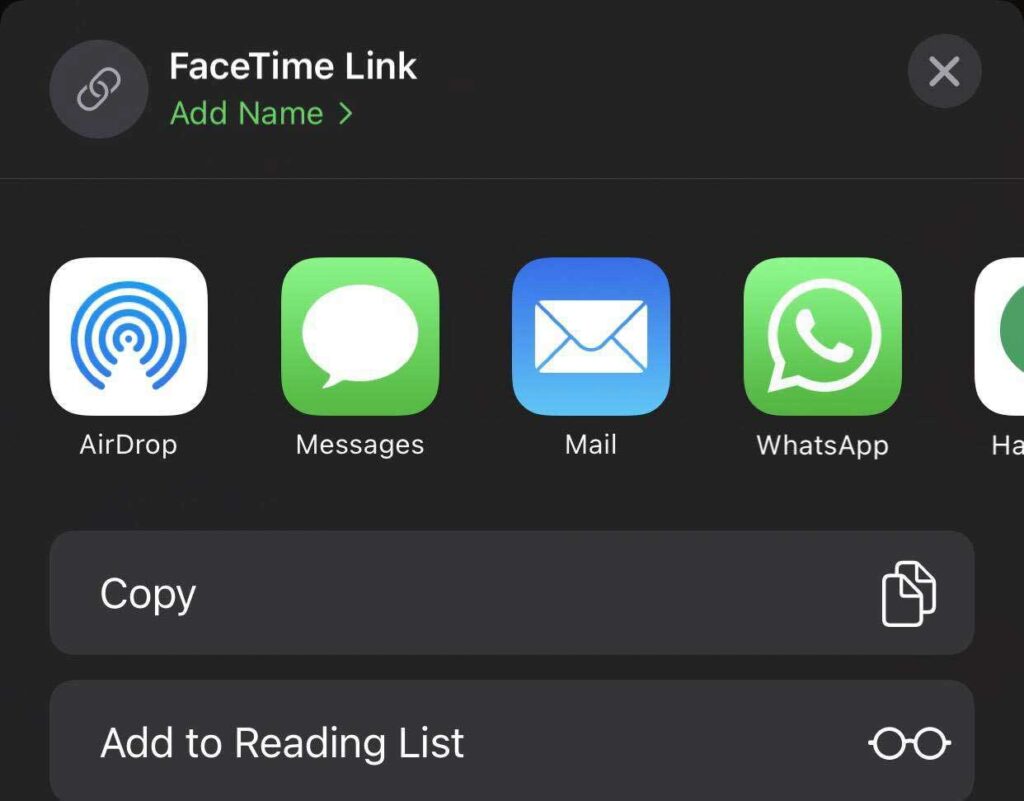 To join the call from other devices, the users need to click on that link and it will take them to the waiting room.
Now on your Apple device, you can allow them by just tapping on their name; it's so easy.
Now let's find which iPad is the best which provides a quality FaceTime experience and also suits your budget.
BEST FACETIME TABLETS AT A GLANCE
Wi -Fi / Wi -Fi + Cellular
10.2-inch Retina, 2160×1620
A13 Bionic chip 3 GB 64/256 GB
Up to 10 hours
iPadOS 15
Apple iPad Mini (6th Gen)
Wi -Fi / Wi -Fi + Cellular
8.3-inch Liquid Retina 2266×1488
A15 Bionic chip, 4 GB, 64/256 GB
Up to 10 hours
iPadOS 15
Wi -Fi / Wi -Fi + Cellular
10.9-inch IPS 2360×1640
A14 Bionic chip, 4 GB, 64/256 GB
Up to 10 hours
iPadOS 15
Wi -Fi
11-inch/12.9-inch. Liquid Retina
Apple M1 chip 8/16, GB 128 GB – 2TB
Up to 10 hours
iPadOS 15
Best Tablet for FaceTime HD Video Calling – Recommendations

Cheapest Tablet for FaceTime
Type: Wi -Fi / Wi -Fi + Cellular
Weight: 17.12 – 17.44 Oz
Display: 10.2-inch Retina, 2160×1620
Cameras: 8MP, 12MP
Processor: A13 Bionic chip
Memory: 3GB
Storage: 64/256 GB
Battery: up to 10 hours
OS: iPadOS 15
Price
If you have a tight budget and looking for a tablet for FaceTime, you can consider the iPad 9th Gen model. However, there is not much improvement compared to the previous model, but camera quality is drastically enhanced, that's why it becomes a solid choice for FaceTime.
Design and Features
As compared to the 8th Gen Apple iPad, this model also comes with a 10.2-inch Retina Display backed with 2160 x 1620 pixels of resolution. The color accuracy, brightness level, and contrast ratio are great.
The camera quality is improved, especially if we talk about the front sensor. It's now offering a 12MP Ultra Wide sensor which is a gem for our FaceTime video calling. It supports stereo speakers and you can experience good sound quality without headphones.
Performance
The latest iPad comes with the A13 Bionic chip, which is somewhat disappointing because even the iPad Mini has better hardware than that. However, it's still better than its previous model and justifies its value. This tablet is ideal for daily tasks such as watching videos, video calling, or notes taking.
9th Gen iPad is available with the same 3GB memory as its predecessor, but you can choose up to 256GB storage, which is good.
As this model supports iPad OS 15, so you can take advantage of cross-platform FaceTime calling. It means you can invite non-Apple users to join your FaceTime call.
Battery
Just like every model, Apple also claims 10 hours of battery life for the latest iPad, which is ok. The best thing, this model is the cheapest, if you want to hop into the Apple ecosystem.
✓ PROS
Budget-Friendly
Gorgeous Retina display
Good performance
HD FaceTime video calling
Justified battery life
Supports Smart Keyboard and Pencil
Touch ID fingerprint
✗ CONS
Not ideal for heavy multitasking
Still using lighting port

Best Tablet for FaceTime in Budget
Type: Wi-Fi/Wi -Fi + Cellular
Weight: 10.4 – 10.56 Oz
Display: 8.3-inch Liquid Retina, 2266×1488
Cameras: 12MP, 12MP
Processor: A15 Bionic chip
Memory: 4 GB
Storage: 64/256 GB
Battery: up to 10 hours
OS: iPadOS 15
Price
If you can stretch your budget a little bit, the 2021 iPad Mini could be a perfect choice. This 6th model comes with many eye-catching features, so let's check them out.
Design and Features
The latest iPad Mini has significant improvements than the 5th Gen model. It's now available with Liquid Retina Display. The design is completely changed, there is no home button, and it comes with a four-sided equal beautiful narrow bezel like iPad Pro. The edges are sharp and provide an elegant look.
If we talk about FaceTime, it offers a 12MP Ultra Wide front camera which ensures higher quality video calling experience. The back camera is also 12MP, which is viable for capturing stills and recording some usual videos.
Performance
Unlike the latest iPad the iPad Mini offers a better A15 Bionic chip, which is fantastic, both models have announced on the same day. Moreover, it comes with 4GB memory along with up to 256GB storage capacity.
The latest iPad model is versatile, portable, lightweight, and powerful; you can use it for study, notes taking, drawing, or gaming.
The iPad Mini also supports iPad OS 15; therefore, you can take advantage of all the latest features.
Battery
The latest iPad Mini can deliver 10 hours of backup with a single charge when surfing the web on Wi-Fi or watching videos.
✓ PROS
Incredible Liquid Retina display with True Tone and wide color
Robust performance
Touch ID available
Rich camera quality
Impressive battery life
USB Type-C available
Compatible with Apple Pencil and Smart Keyboard

Lightweight and Powerful Tablet for FaceTime
Type: Wi -Fi / Wi -Fi + Cellular
Weight: 16 – 17.6 Oz
Display: 10.9-inch IPS, 2360×1640
Cameras: 12 MP, 7 MP
Processor: A14 Bionic chip
Memory: 4 GB
Storage: 64/256 GB
Battery: Up to 10 hours
OS: iPadOS 15
Price
If you need a big and lightweight tablet, the Apple iPad Air is the answer. Its 4th Gen model launched in the last quarter of 2020, and it's a bit dated compared to the latest iPads. However, it's a quite portable and robust device that can fulfill most requirements.
Design and Features
Like the latest iPad models, it offers a square edge with an equal four-sided skinny bezel, which looks stunning. The best thing, despite having a 10.9-inch display, it's incredibly thin and lightweight. The support of the Liquid Retina display is available, and it's equipped with a Type-C port as well.
Touch ID is provided on the top button, which works seamlessly. Moreover, it offers stereo speakers, one at each end. For FaceTime calling, it offers a 7MP HD camera along with 12MP back camera. No doubt, the camera quality in the latest models is better, but it also works fine.
Performance
4th Gen iPad Air is backed with an A14 Bionic chip which allows multitasking or gaming at ease. It supports 4GB memory and up to 256GB storage capacity.
iPad Air 4th Gen model is also on the iPad OS 15 update list, so you don't have to worry about anything; it will ensure the latest features.
The best thing, Apple iPad Air 4th Gen is compatible with the 2nd Gen accessories such as Apple Pencil and Smart Folio.
Battery
Despite having a slim, compact design and robust performance, the latest iPad Air ensures up to 10 hours of battery life, which is remarkable.
✓ PROS
Lightweight and slim design
Large Liquid Retina display
Mind-blowing Performance
HD FaceTime camera
Touch ID and USB Type-C are available
Compatible with the 2nd Gen accessories
Decent battery life

Most Powerful and Versatile Tablet
Type: Wi -Fi / Wi -Fi + Cellular
Weight: 16.48 Oz
Display: 11-inch / 12.9-inch Liquid Retina, 600 nits
Cameras: 12 MP Wide + 10MP Ultrawide, 12 MP Ultra Wide
Processor: Apple M1 chip
Memory: 8/16 GB
Storage: 128 GB – 2TB
Battery: Up to 10 hours
OS: iPadOS 15
Price
Apple iPad Pro is the most expensive tablet designed for heavy multitasking, intricate modeling, editing, and professional work. If you need a tablet for FaceTime and other day-to-day tasks, then this device would be overkill for you. It doesn't make any sense to spend much on it.
Design and Feature
Apple iPad Pro is available in two sizes 11-inch and 12.9-inch. There are some differences. Of course, the larger model is expensive and feature-rich.
The display quality of both tablets is just incredible. The Liquid Retina display redesigned with 2D mini technology ensures the life-like color accuracy, sharpness, and highest contrast ratio. Professional designers and artists can work on it without any hesitation.
The camera quality of both models is the same and provides pro-level video recording and photo quality. On the back, it has a dual 12MP Wide and 10MP Ultra-Wide camera system. Moreover, the front camera is a 12MP Ultra Wide sensor.
With the quad-speaker system and Dolby Audio, it can deliver astounding sound quality. You can experience immersive and surround audio while listening to music or watching movies.
Performance
The Apple iPad Pro 5th Gen is the most powerful tablet on planet earth. It can deliver a pc-like performance; you can edit, compose, draw, design, or do anything you want.
The latest M1 chip designed by Apple is the backbone of this achievement, which is 50% faster than its previous model and can deliver 40% better graphics performance.
Altogether, it doesn't matter which work you do on a tablet the latest iPad Pro can handle anything. Of course, the iPad OS 15 support is available for this most expensive model of the Apple iPad.
Battery
The 10 hours of battery life for this beast packed in a slim body isn't bad at all. Even with rigorous work, it can easily last more than 6 hours.
✓ PROS
The best quality Liquid Retina display
Paramount performance
Incredible camera performance
USB C / Thunderbolt 4 port is available
Fantastic battery life
Richest sound quality
Available up to 2TB storage
Best iPad for FaceTime Video Calling
As an Amazon Associate I earn from qualifying purchases. Learn more.