To keep any liquid molecules away and avoid penetrating your device you have to spend more. This is why the complete waterproofing feature is only available in premium smartphones and tablets, but what about budget and mid-range devices, can we protect them?
Budget tablets or smartphones only offer water-resistant features, which isn't much useful. With a fully waterproof device, you can spend a peaceful day at the beach, enjoy river rafting, or even take underwater photos. But is it possible to make a non-waterproof smartphone or tablet completely waterproof? Yes, it's feasible in some ways. So, let's discuss how to waterproof a tablet or smartphone in this post.
How to Make a Tablet Waterproof
1. Waterproof Pouch or Dry Bag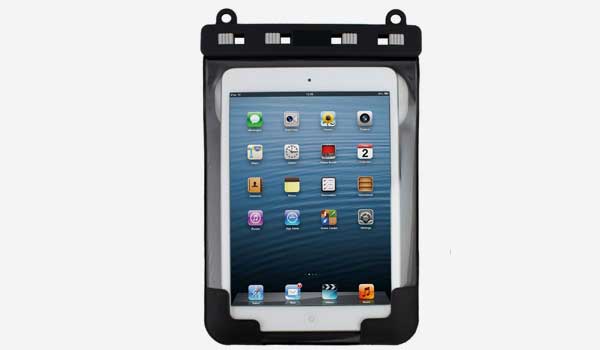 A waterproof pouch or dry bag is a cheaper way to make your tablet or smartphone waterproof. It allows using your phone in rains or even underwater to take photos or videos. However, these pouches aren't much durable and trusted as compared to waterproof cases. Moreover, you might face some difficulties when using a phone inside them.
It is the best choice if you're looking for an affordable option to make your tablet for smartphone waterproof. Also, you don't have to search for a particular model like waterproof cases. As long as the device can fit inside you can use it for any smartphone or tablet.
✓ PROS
Low price
Protection against water, snow, dirt, sand, etc.
Compatible with several devices
Usable for boating, fishing, Water Park, swimming, etc.
Lightweight
✗ CONS
No drop or shock protection
Limited camera use underwater
Some pouch can fail
2. Waterproof case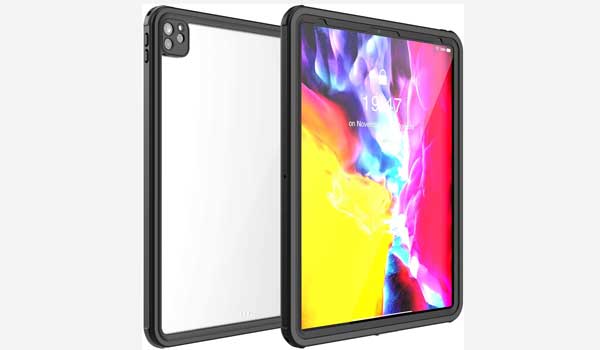 A waterproof case is a hard container for a tablet or smartphone. It not only protects your device from water damage but also keeps it safe from drops or shocks. The best thing about a hard case is, you can access your device's button and ports.
You can capture better pictures underwater with a hard case; however, the voice quality might be muffling. Unlike a pouch, you have to search for a hard case according to your smartphone or tablet's model
✓ PROS
Protection from dust, water, snow, shock, drop, etc.
Full access to buttons and ports
Good camera quality
Ideal for day to day life to the extreme adventure
✗ CONS
A bit costly
Heavy
Can cause muffled sound quality
Cases aren't also 100% reliable
3. Waterproof Skins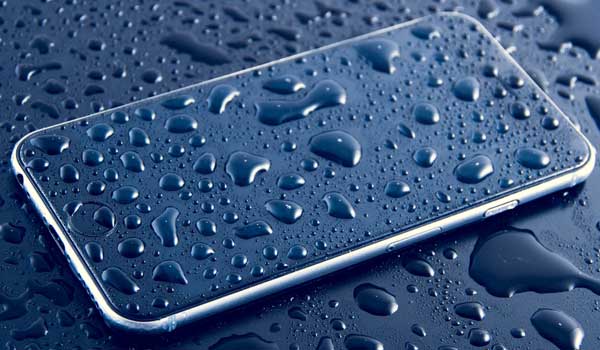 Waterproof skin is a temporary solution to make a tablet or smartphone waterproof. It's a thin adhesive that can be directly applied to the device. The main advantage of this film is the cheapest protection for your device without adding any bulk. You have to charge your device fully before applying a waterproof skin as it covers all ports.
If you need a temporary solution to secure your tablet from water damage, you can wrap it with a waterproof skin.
✓ PROS
Cheapest
Keep your device lightweight
Easily usable
Buttons can be used
✗ CONS
Only temporary solution
Do not provide access to ports
Only usable for spill or splash protection
4. Nano Coating (Water-Resistant Only)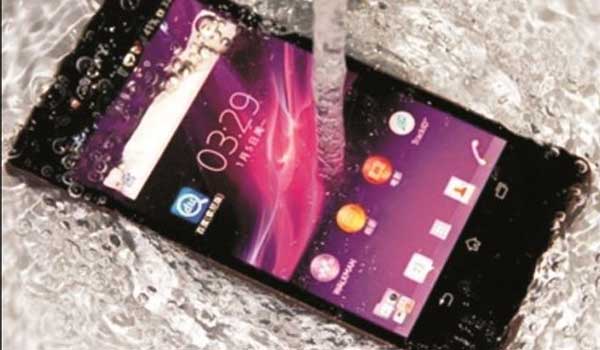 In this method, a hydrophobic liquid is used, which is impervious to the water. To make the electronics devices safe this liquid is applied by spraying or rubbing. You can do it yourself with the help of available kits in the market.
If you want this process more accurate, you can take your device to professional services. They keep your device in a vacuum chamber, and this liquid is applied uniformly with vapor form, which covers every spot in your device. However, you are still not advised to use your device underwater because this method only ensures water-resistant.
✓ PROS
Provides full phone access
It doesn't add bulk to your device
No affect to screen sensitivity
✗ CONS
Only provides water-resistant, ideal for rain, splash, spill, etc.
Costly
No shock or drop protection
Conclusion
It doesn't matter whether you use a pouch or case to protect your device against liquid damage; you have to be cautious. Because sometimes, there might be some manufacturing defects or many other factors such as incorrect sealing, condensation, tearing, lanyard breaking, or simple wear out over time that can merge your hard-earned money into that liquid.
Before putting your precious device into these safety accessories, you have to ensure they aren't defective. You can put tissue paper inside for testing and leave it underwater for a few hours.
Hopefully, this post might have given you some insight, how you can make your tablet or smartphone waterproof. If you have any suggestions or questions, please feel free to comment below. Thank you very much for reading.
As an Amazon Associate I earn from qualifying purchases. Learn more.