When your car battery dies, what do you do to get it started; either you use jumper cables or the old-school pushing method. Well, it might not be the most suitable example when we talk about how to get internet on a tablet without Wi-Fi, but smartphones before Wi-Fi technology were also using the internet.
If we talk about this modern world where technology is evolving rapidly, gadgets are packed with several advanced features. It doesn't matter if your Wi-Fi router isn't working or your tablet is guilty; you can still access the internet on your tablet.
How to Get Internet on Tablet without Wi-Fi
There are several ways to access the internet on your tablet; even the tablet's Wi-Fi isn't working for whatever reason. Let's discuss them one by one.
1. Mobile Network/Data Connection
Luckily if you have purchased the tablet with Cellular connectivity, now is the right time to take advantage of this feature. Most tablets come with unlocked carriers, so you can use any SIM card. The best thing about this method is, it allows accessing the internet from anywhere, and you don't need to carry anything with you.
There is a drawback to this feature; if your tablet doesn't support a physical card, then you might face some issues when implementing this method. However, if your tablet has a physical SIM card slot, you can easily access the internet with a SIM card that has an active data connection.
2. Using an Ethernet Dongle/Adapter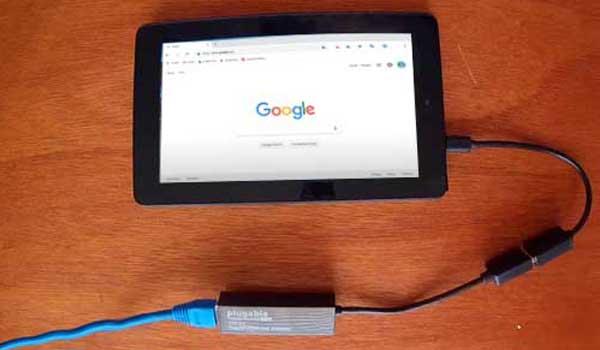 Just like we used to connect a USB dongle to access the internet on our laptop and computer, it's possible with smartphones and tablets as well. A dongle is an additional accessory that connects with a USB port to a laptop or tablet, and you can insert your ethernet cable into it. In simple words, it can convert your LAN or ethernet connectivity to USB. Some dongles come with Bluetooth connectivity.
If we talk about tablets or smartphones, you need to purchase USB Type-C or Micro USB according to your device. This process is pretty simple, mostly dongles are plug and play. You don't need to install any drivers or software on your tablet. The downsides of this method are, you have to carry this dongle with you, and if it doesn't support Bluetooth, it's not much viable.
3. Bluetooth Tethering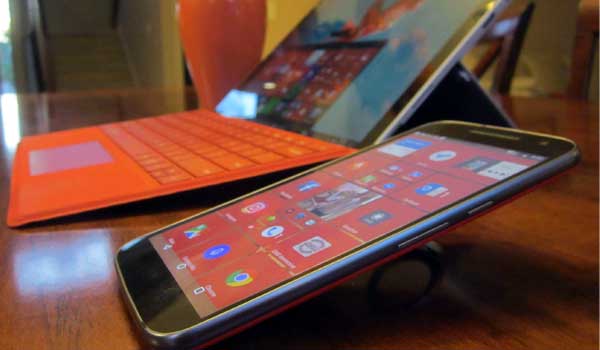 Bluetooth is another port to access the internet on your tablet; it's just not useful for listening to music or transferring files. However, this method is only ideal in emergencies because it doesn't support much high speed.
To use the internet over Bluetooth on your tablet, you have to enable Bluetooth tethering on other devices which have an active internet connection, such as a smartphone. Now you can connect to that device with Bluetooth and use the internet.
4. Cable Tethering
This method requires a laptop with an active internet connection, and it allows accessing the internet to your tablet without Wi-Fi. You have to connect your tablet to the notebook or computer with a USB cable that is connected to the internet, and you can share the internet.
This option is usually found with the "USB Internet" option, which allows selecting the PC system version if you enable it. However, this feature is quite simple, but unfortunately, it isn't available on all smartphones and tablets.
Conclusion
Wi-Fi is undoubtedly the best option to use the faster internet on devices. Unfortunately, if your device is having some problem with Wi-Fi, mobile data is the best alternative option to get fast internet.
Ethernet dongle isn't much viable solution as you have to take it with you. On top of that, you have to keep your tablet connected with a cable, if the dongle doesn't support Bluetooth tethering.
If we talk about Bluetooth Tethering from smartphones or other devices, you can use the internet wirelessly, but the speed is limited.
We hope you find this post helpful to use the internet on your tablet without Wi-Fi. If you have any questions or suggestions, comments are welcome. Thank you very much for reading.
As an Amazon Associate I earn from qualifying purchases. Learn more.