I recently found myself in a confusing spot as I was working with my phone and tablet. Things were going smooth until I hit an iceberg. I needed to sync my phone with my tablet to transfer some files. After intensive research, here is what I found out.
There are various ways you can sync your phone to your tablet. You can use Bluetooth, Wi-Fi, or a USB data cable. If you stick to the end of this article, you will learn how to sync Android and iOS devices.
Sync Your Android Phone to Tablet With a USB Cable
This is arguably the most used and tedious method to sync devices. You will require a computer and USB cable to transfer data. This method is popular since you do not require any applications, software, or wireless connection.
To sync using this method, follow these steps.
Use a USB cable to connect your phone to a computer. Your computer should detect your phone if you are using a data cable. On your phone's notification panel, choose the Media device(MTP) option.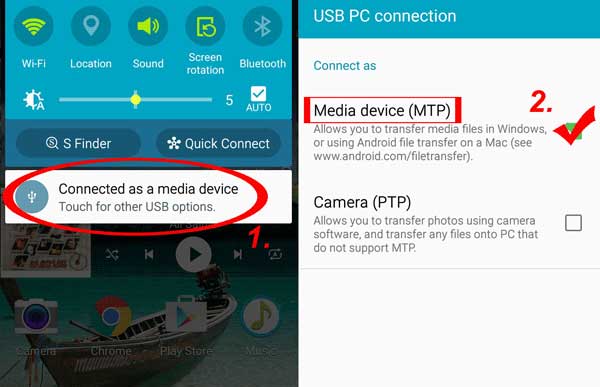 You can now access your phone's files from your PC. Go to My Computer on your PC and double-click your phone's icon. Navigate to your required files and copy-paste them to your computer.
Eject your phone and connect your tablet to your PC. Drag the files to your tablet's internal storage.
Sync Your Android Phone to Tablet via Bluetooth
If you don't have a computer or data cable, don't worry. You can sync your phone to your tablet via Bluetooth. Follow the steps below.
Turn on Bluetooth on both devices. Go to your device's settings to turn Bluetooth on.
Please make sure both devices are discoverable and pair them.
When you pair the devices, select the files you want to sync and use the share option on your android phone. Select Bluetooth as the share method.
From the device list, select your tablet and transfer files.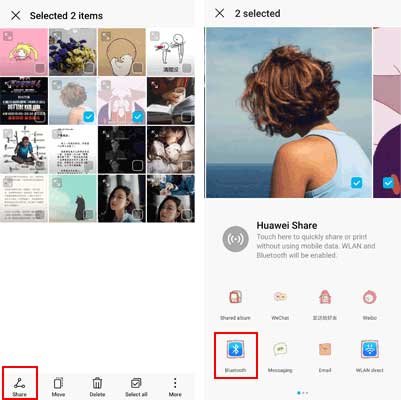 Sync Your Android Phone to Tablet via Google Drive
Bluetooth transfer is slow, especially if you are transferring large files. If this method is not viable, you can always opt for Google Drive. Back up the data on your phone to Google Drive and sync to your tablet.
Follow my lead,
On your android phone, navigate to your Settings App and select the Backup &reset option.
Select the Back up now option to sync your data to your Google account.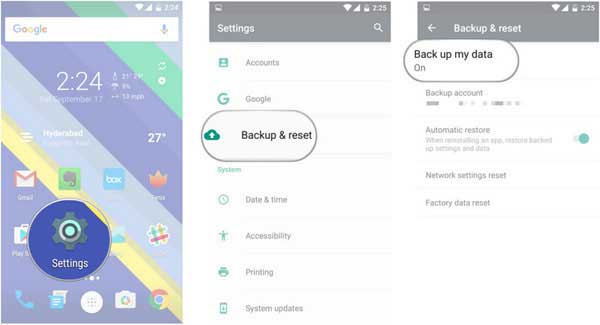 When the backup is complete, navigate to Settings > Backup & restore > Restore on your tablet.
Log in with your Google account to start the restore process.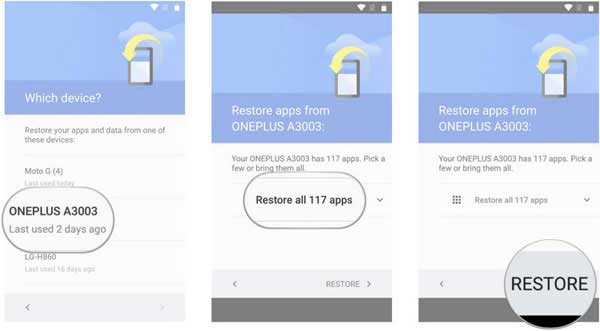 It is advisable to do this over Wi-Fi if you have large files.
Use Third-Party Tools to Sync Phone to Tablet.
You can use third-party programs to sync between devices. An example is the MobiKin Transfer for Mobile. According to the program's developers, it is compatible with most android and iOS devices.
You can transfer your contacts, call logs, text messages, calendars, books, apps, music, photos, and videos. The program runs on Windows and Mac.
Follow these steps to sync your phone to your tablet.
Download the programs' executable file from MobiKin .Install the program on your computer and launch. The program's interface should look like this.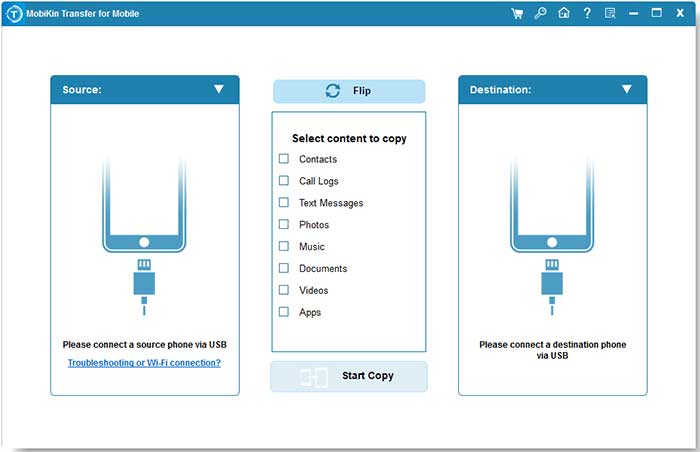 Connect both devices using a USB data cable. The program will display both devices side by side with the transferable data. Make sure your hone is on the left-hand side and your tablet on the right-hand side. Use the Flip button accordingly.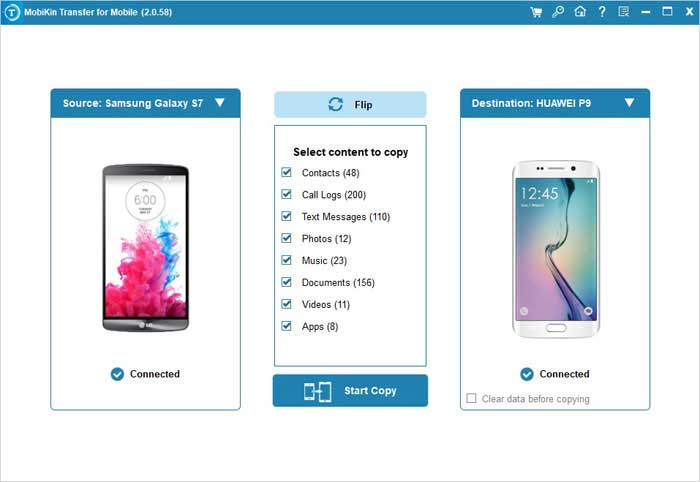 Choose what you want to sync from the menu and tap Start Copy. If you want to sync apps only, mark the Apps option and start copying. You can disconnect your devices when the process is done.
I use a Samsung Galaxy phone and tablet. Being the most common pairing, I will share three applications you can use to sync your Samsung phone and tablet.
Let's jump right in.
Sync a Samsung Tablet and Phone With the Samsung Smart Switch
You can install Samsung Smart Switch from Google Play Store. Make sure to install it on both devices.
Follow my lead.
Install the Samsung Smart Switch from Google Play Store on both devices.
Open the app on your phone and tablet and agree to the terms of service. It is always healthy to read through their terms and privacy policies.
Allow the required permissions.
On your phone, tap Send data and tap Receive data on your tablet.
You can either choose to sync through cable or wireless. If you choose wireless, make sure your devices are connected to the same network source.
The application will display different devices to connect with. Choose Galaxy/Android.
Tap Wireless on your tablet and then click Accept to connect your devices.
On your tablet, select what you want to sync and tap the Receive arrow to start syncing.
Sync a Samsung Tablet and Phone With the Samsung SideSync Application
To sync your Samsung phone with the tablet using the Samsung SideSync application, follow these steps.
Download and install the application on your devices. You can get this free-to-use app from Google Play Store.
2. Open the app on both devices. You can use Wi-Fi Direct or connect your devices to the same router. Your tablet will automatically detect and connect to your phone.
On your tablet, you should see your phone's icon. Your phone is now accessible from your tablet's screen. You can transfer files, but you cannot sync messages and contacts.
Transfer the files you want from your phone to your tablet at the comfort of one device.
What about iPhone and iPad users?
Not to worry! I will show you how you can sync iOS devices too.
Sync Your iPhone and iPad via iCloud
You can keep your iPhone and iPad in sync with Apple iCloud. Here is how you do it.
Navigate to your devices' Settings app, open your Apple ID, and select iCloud.
Select the applications you want to sync on both devices. Your selected apps should match on both your iPhone and iPad.
You should use the same email account on both devices.
Navigate to Settings > iTunes & App Store. Toggle on automatic downloads. This will keep your devices in sync as long as you are connected to the internet.
If you are still here, you now have several methods to sync your phone and tablet. If a particular process does not work for you, there are a few options to choose from. If you have Samsung devices, you can connect your phone with the Samsung SideSync app. The app allows you to use your phone from your tablet. However, this application is not compatible with Galaxy S9 and newer versions. Apple allows you to sync your iPhones and iPads with the iCloud feature. If you have internet, you are good to go.
References:
As an Amazon Associate I earn from qualifying purchases. Learn more.