Why Galaxy a8 Should Be Your Go-to Buy Mid-Range Phone – Review
As an Amazon Associate I earn from qualifying purchases. Learn more.
By Pick Tablet Staff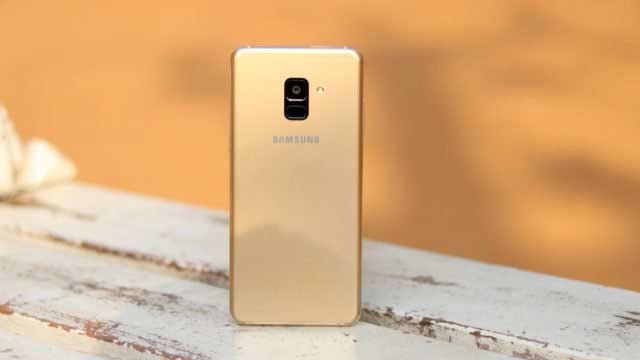 This paper identifies Samsung Galaxy A8 as a mid-range phone that may be rather basic compared to the likes of the S9 but a go-to phone for people looking for an affordable yet appealing phone. This article examines the A8 and all its features. The introduction talks about the reason for the invention of the A-series and when it was released while it compares it to the S9. The literature review section discusses some of the A8 features, their best features, and their shortcomings. The conclusion gravitates towards the continuation of software updates for the mid-ranger.
Since the release date of the A series on 31st October 2014, it was clear that Samsung wanted to make a big change of look from their previous phones. You probably have noticed the elegant design of the A-series, especially the A8. I love the metallic frame of the phone, along with many other premium materials it has. Well, of course, the S series, for example, the S9 is more sophisticated than the mid-ranger, but I believe for an affordable and exemplary good phone, the A8 would carry the day. Stick with me, and let's make a review of this mid-range phone.
How affordable is Galaxy A8?
It's still a good phone to buy if you're looking for an affordable phone with reasonable specs, and also don't mind it being a little bit out of date. You can buy it for only 295$ on Amazon, and it has excellent reviews plus a good rating.
How is its design?
Compared to Galaxy S9, the A8 is a little more basic in that the chipset is less powerful; the frame is less curvy, the camera is less versatile, and the screen is less sharp.
It, though, has a fingerprint scanner on the back slightly below the camera, which is way better than the S8 scanner, which was very close to the camera, so you'll rarely find yourself smudging the camera rather than unlocking it. The A8 is also a dual sim phone having the micro-SD card slot on one of the sim trays. There are two separate trays; one tray is for the main sim while the other has a slot for the second sim card and the SD-card. You're probably wondering the reason for this. I find it convenient, especially for pathological people who would want to swap SD cards and not want to lose connection, probably missing their calls.
One of its best features is that the A8 is water-resistant to IP68 (up to 1.5 meters of water for 30 minutes), a feature not found in cheaper mid-range phones.
Sadly, it doesn't come with the latest android version, just android 9, which, more is expected for a firm like Samsung.
The A8 retains the headphone jack, which is not common on current phones today. Also, its speaker is not that powerful and is less bassy compared to the S9 but is good for average.
How are the cameras?
Its front cameras are 16 and 8MP (dual cameras for selfies). You would probably love a live focus with these since it gives a bokeh effect blurring the background, which is also adjustable after. They bring out such good results, and it's very rare to find on a front camera. Dolefully they don't have autofocus, and their video recording is up to 1080P but has auto HDR.
A 16MP phase detection autofocus camera is on its back with a single LED flash. The rare camera works very well in low light and gives clear and colorful shots. However, it is much worse during the night. Generally, I'm impressed with the cameras offered for the A8.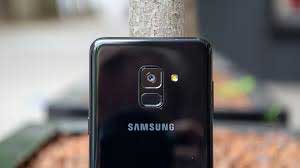 Does it receive any updates?
The A8 won't be receiving any major updates in the future, and it's currently on Samsung's biannual security update schedule.
Just four months ago, Samsung released an October 2021 security patch update for the Galaxy A8.
There has been a continuous trend of security patch updates, and the most recent one was a firmware version A530FXXULCVB1 that was released in January this year. I would like to see how long Samsung can keep this up since they need to separate their flagship level.
How is the display for the A8?
Its display is something to smile about because Samsung has, for the first time, brought the infinity display to the A8.
Due to the 5.6-inch in 18:9 screen, most of the front is the display leaving no room for a home button compared to previous A-series phones. It doesn't have the dual-edge feature of an S8, but Samsung has to keep something for their best products. Also, the resolution is a bit lower at 1080×2220, but it's still an impeccable 44IPPI.
Also, different color modes are found in the A8 setting menu and make the screen look much more moderated. Every other element on the screen is quite okay since it is bright enough to watch videos in very bright sunlight and the contrast and sharpness are very good.
Another awesome display feature would be the always-on feature. So, the mid-ranger displays some info (there are different layouts to choose from) even when it's locked, without using much power.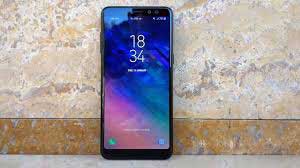 How are its processor, ram, and storage?
As from before, there has been a 32Gb storage with an SD card slot for adding up to 256 more. Later there was a 64 Gb storage and a 4GB ram now instead of a 3GB ram.
According to several benchmarks, although it doesn't perform as well, it's around the same level as some expensive phones (the likes of Nokia 8 and Honor view 10), yet it's cheaper.
That said, below is the performance of the phone compared to other mid-range phones.
.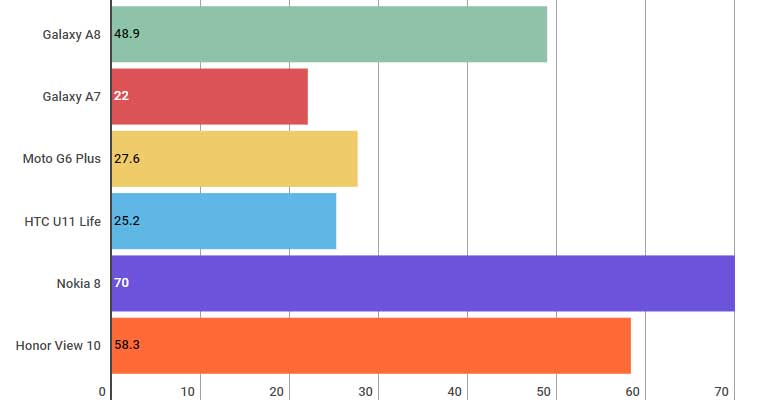 What is the battery life like?
The battery size is still 3000MAh, which is about average for mid-range smartphones these days. Drawing from its battery test, the A8 managed a disappointing duration of 4 hours and 30 minutes. For context, a phone like Moto G6 would go twice as long.
The A8 can last a day on normal usage, which is quite good.
When it comes to charging, the type C-USB charger offers fast charging—starting from zero to a hundred on a and a half hours duration.
Conclusion
I believe you now see why the A8 is a go-to buy mid-range phone. Though I believe it should be considered for major software updates. It doesn't come with the latest android version 11, which is a shame since you'd expect more from the firm. It would be great to use an affordable phone with the latest android version.
As an Amazon Associate I earn from qualifying purchases. Learn more.